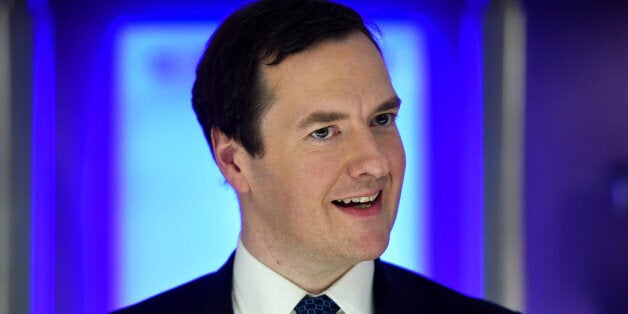 George Osborne has been urged to explain if his ministers and Treasury officials put "undue political pressure" on the Co-op Bank to launch an ill-fated bid to buy 632 Lloyds bank branches.
Treasury select committee chair Andrew Tyrie has written to the chancellor demanding answers to allegations that ministers "wanted" Co-op's bid to succeed, which it later had to withdraw as it emerged that the bank was hiding a £1.5 billion hole in its balance sheet.
Lord Levene, who led a rival bid as head of NBNK Investments, told MPs that he had been warned by then Bank of England governor Mervyn King that he would not succeed as "this is going to be a political decision".
Reverend Flowers told the BBC that Treasury ministers "wanted" Co-op to buy the branches, which Lloyds had to sell under EU state aid regulations after receiving a £20 billion state bailout in 2008 in a process called "Project Verde".
He added: "And there was pressure certainly from Mark Hoban but I believe and know that that originated much higher up with the chancellor himself."
"We were interested in the outcome clearly. We definitely had an interest in finding out how the deal was progressing. The meetings I had with the Co-op were largely once they had been signed up as bidders," he added.
"I don't think there's anything wrong with asking questions. We would talk to a range of institutions and if you look back at the records of who I've met at the Treasury, you'd see I talked to a range of banks in my time."
Commenting on his letter to Osborne, Treasury committee chair Andrew Tyrie said: "Lord Levene and Mr Flowers alleged that undue political pressure was brought to bear in the Verde bidding process.
"I have written to the Chancellor to clarify the extent and nature of exchanges between the Treasury - both Ministers and officials - and those involved in the bidding process.
"The Chancellor may be asked about this when he appears before the Committee next Thursday."
In a recent statement, Lloyds said: "The bidding process for the Verde business was assessed on a fair and open basis. The Lloyds board made the decision to proceed with the Co-op based on value and certainty.
"They chose to proceed with a business that had an existing franchise, branch network and a banking licence.
"The Group also maintained a Plan B - an IPO (initial public offering) of Verde. The first phase of that completed in September with TSB on the UK high streets."