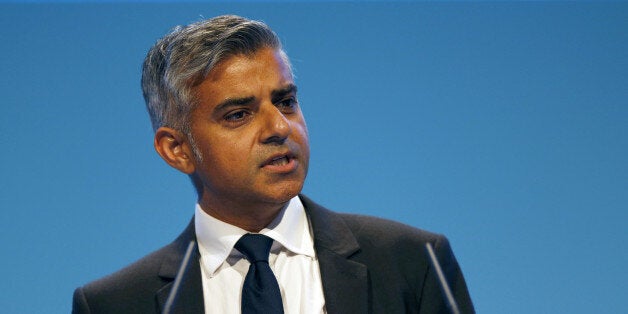 Labour shadow cabinet minister Sadiq Khan has apologised to Conservative communities secretary Eric Pickles for joking about him dying.
The shadow justice secretary got himself into trouble after he tweeted a letter he had received from former Labour leader Neil Kinnock.
In the private letter, Kinnock had joked that Khan should persuade Pickles to run the marathon in the hope he would drop dead and trigger a by-election.
On Thursday Khan tweeted: |Profuse apologies to @EricPickles – I have spoken to him to apologise & am sorry. Inappropriate tweet."
Pickles responded: "Happy to accept @SadiqKhan apology for an inappropriate tweet. So far as I am concerned the matter is closed."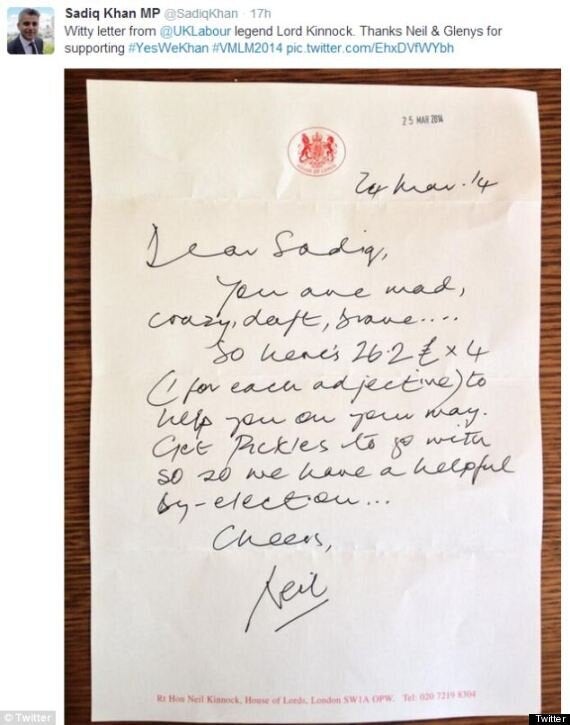 In the letter Khan described as "witty", Kinnock had written: "Dear Sadiq. You are mad, crazy, daft, brave. So here's 26.2£ x 4 (1 for each adjective) to help you on your way. Get Pickles to go with so we have a helpful by-election.... Cheers, Neil."
Khan and Kinnock are not the first people to make a joke at the expense of Pickles' weight - his cabinet colleagues like to do it to.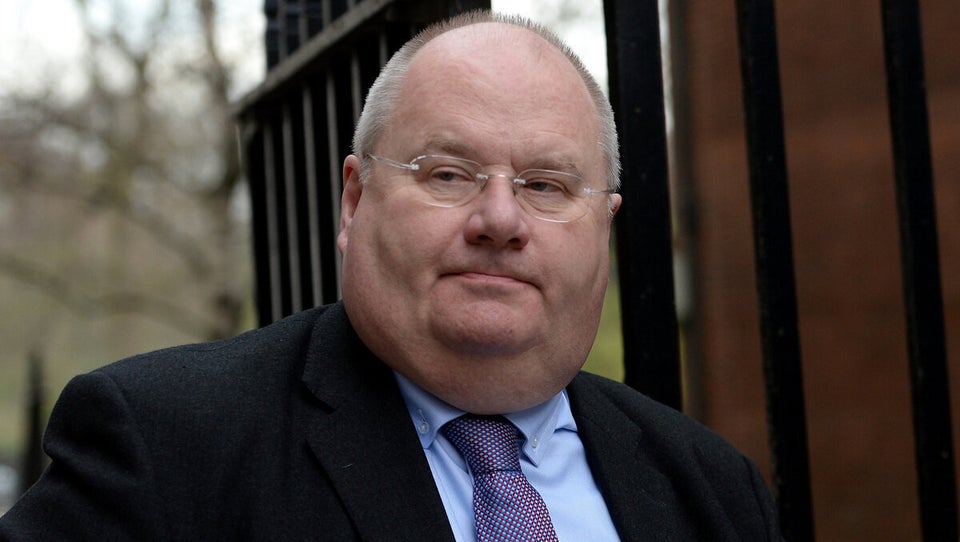 16 Pictures of Eric Pickles