'Benefits Street' star White Dee has officially made her music debut, rapping on a track by Brummie band XOVA.
The single, titled 'Your To Blame' (deliberately spelled incorrectly by the band), is due to drop on 1 April 2014, but we just can't help but have reservations about whether or not this is legit.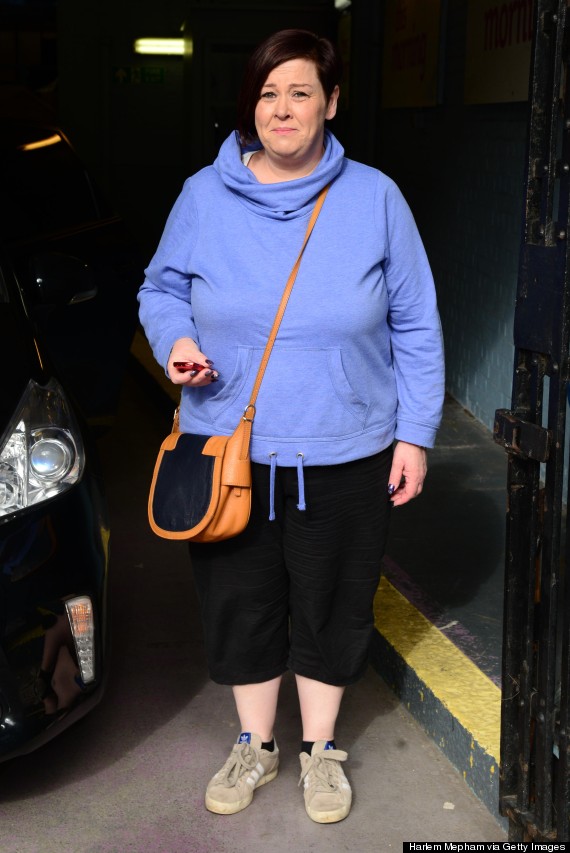 Is White Dee seriously releasing a record?
XOVA have posted a number of updates about the track to their Facebook page, including a snap of Dee donning headphones in the recording studio.
But what's with the April Fools' Day release date?
While we have our doubts, it does appear that fans can actually pre-order the single on iTunes and a statement on the record label's website explains Dee's choice to make the track.
"The collaboration between Dee & XOVA is a perfect match as they all come from a similar background in the centre of Birmingham," it reads. "Both struggling to make a living with common issues and now common goals."
A snippet of the track was even played on Radio 1 earlier this week by DJ Scott Mills.
Quite frankly we don't know what to think, so we're going to just wait until 1 April and see what happens then…
White Dee has reportedly been receiving loads of offers of work in recent weeks and has even turned down offers of cash in exchange for making appearances in Japan and France.
Back in February, the Channel 4 star rapped live on a local radio show.
LIKE US ON FACEBOOK | FOLLOW US ON TWITTER