Moments before Oscar Pistorius was due to take the stand, his murder trial has been dramatically postponed for a week.
Pistorius was due to begin giving his evidence in the trial for the murder of his girlfriend Reeva Steenkamp.
He denies intentionally killing her, and will say he believed Steenkamp to be an intruder when he shot her four times through the door of his bathroom.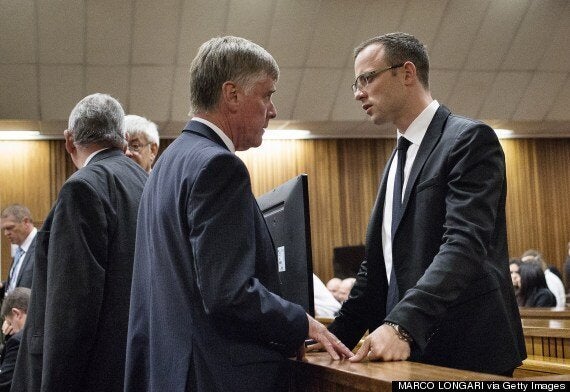 South African Paralympic athlete Oscar Pistorius speaks with a member of his legal team ahead of his trial
Judge Thokozile Masipa told the packed courtroom that the trial "cannot proceed" this morning because one of the court assessors has been hospitalised and will not be ready to return to work for a week.
The trial will resume again on April 7.
The adjournment means Pistorius will have to wait 10 days to begin giving his evidence.