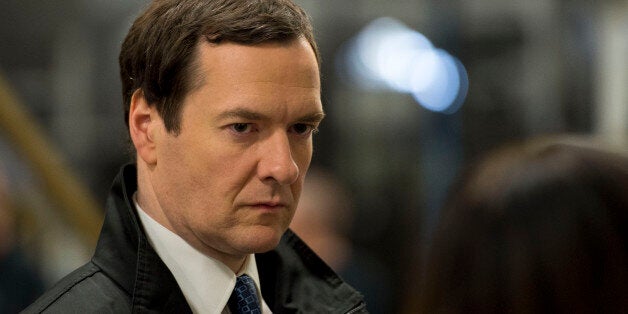 George Osborne's claim to be "getting Britain working" has been savagely undermined by official figures showing that the number of people out of work for at least three years has increased by over 11 times since he became chancellor.
According to the ONS, the number of Brits claiming jobseeker's allowance for over three years has soared from 5,090 in 2010 to 57,340, the highest since 1997. The number on the dole for over five years increased from 4,375 to 11,295, the largest level since 2003.
Sheila Gilmore, Labour work and pensions select committee member, told HuffPostUK: "David Cameron and George Osborne want people to believe that the economy has turned a corner, but these figures show that for many people this is no recovery at all.
"The growth of long-term unemployment also highlights the total failure of the Government's Work Programme. Launched in June 2011, it aimed to tackle long-term unemployment by paying private companies and charities to help people find a job."
"Unfortunately its increasingly clear that the big outsourcing firms like Serco and G4S and creaming off most of the funding, so the smaller charities that they subcontract to can't provide the specialist support that was promised."
Lottie Dexter of the Million Jobs youth campaign group told the Sun, which reported the figures: "With less than a year before the General Election all political parties need to up their game on this. The Government has rebooted the economy but this is not enough."
A spokesman for the Department of Work and Pensions defended the government's record, saying that ministers had "revolutionised" the help on offer for long-term unemployed people.
"There are 320,000 fewer people claiming Jobseeker's Allowance now than in 2010 and we now have record numbers of people in jobs," the spokesman said.
"The last government did shamefully little to help the long-term unemployed, and even doctored the figures to hide its true extent. We changed that by introducing the Work Programme, which revolutionised the help available for long-term unemployed people and has so far helped more than a quarter of a million people into a sustained job."