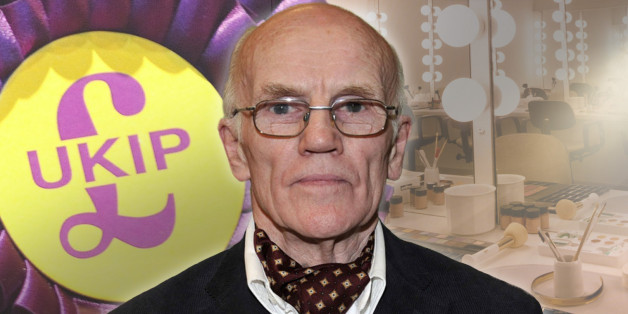 SWNW/Alamy
A Ukip councillor says he should be paid to be filmed during local council meetings, as he is a member of the actors' union Equity.
Cllr Gordon Gillick told Cambridgeshire County Council this week during a debate on filming council meetings: "You need lights and you might need make-up otherwise you'll all look like ghosts and another thing is that I am a member of Equity and want to be paid.
"It's not easy and cameramen are very expensive and it's not an easy job to do here. It will be very difficult and you will need lights for certain and four cameras."
The father of 10 and theatre designer went on to vote against live streaming council meetings online and against publishing councillors' voting records online. Gillick sparked controversy last year when he reportedly told children in care that they were "takers" from society.
Thanks to blogger Richard Taylor, Gillick's speech arguing for councillors to get actors' rates and make-up has been immortalised in film.
He told the Cambridge News: "I think I've demonstrated, by producing my video of Cllr Gillick's speech that four cameras, with four professional camera operators, lights and make-up are not, as Cllr Gillick claims, prerequisites for effectively filming a council meeting and making proceedings accessible to anyone who wants to watch."