During our March campaign Conversation Changers, our aim was to shine a spotlight on areas that traditionally had an under-representation of women, and to champion the women who were trying to do something about it.
Needless to say, politics was always going to be one of those key areas.
As with a lot of other careers where there is a big male/female gulf, some of the key issues are mirrored across various industries: maternity leave, mentoring to nurture young female talent and grassroots work to pave the way for a new generation.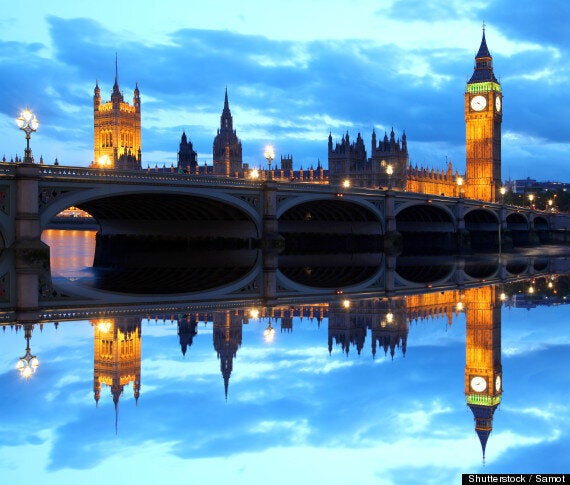 But politics more so than other fields - besides, perhaps, business – has the inescapable whiff of an old boys' network, as well as a suspicion of sexism.
In fact, let's it outright sexism, as perfectly illustrated by Tory councillor Richard Davies' tweet, comparing a picture of women wearing lingerie to the all-women shortlist used to pick a Labour candidate.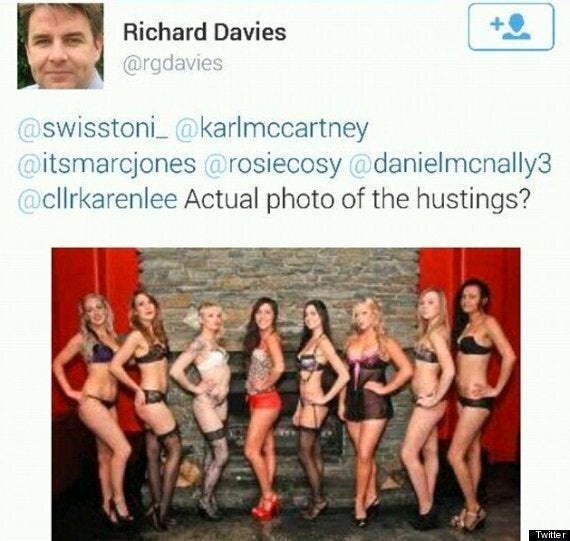 The facts are hard to deny. There simply aren't as many women as there should be in politics.
Fiona Woolf, CBE and the second female Lord Mayor for London in 800 years, is a passionate advocate for women in politics. She told HuffPost UK Lifestyle: "Mine is an apolitical role, but I'm conscious that we see in the top executive position only 7.2% are held by women, which is a statistic that you would not expect in 2014."
So what are the key issues? Let's start with the things they all agree on.
We interviewed a range of female politicians from the Conservative, Liberal Democrat and Labour parties, and all said that representation wasn't just a women's issue, but was an issue that should include the black and ethnic minority communities.
She said: "I think it's important to have a parliament that reflects British society. If someone happens to see the inside of the House of Commons on BBC Parliament, it clearly doesn't reflect the constituency. And that is true of women as well as ethnic minorities and the disabled.
"Britain is 53rd in the world in terms of female representation. We have a challenge on our hands and we are seen as a novelty and we need to change that."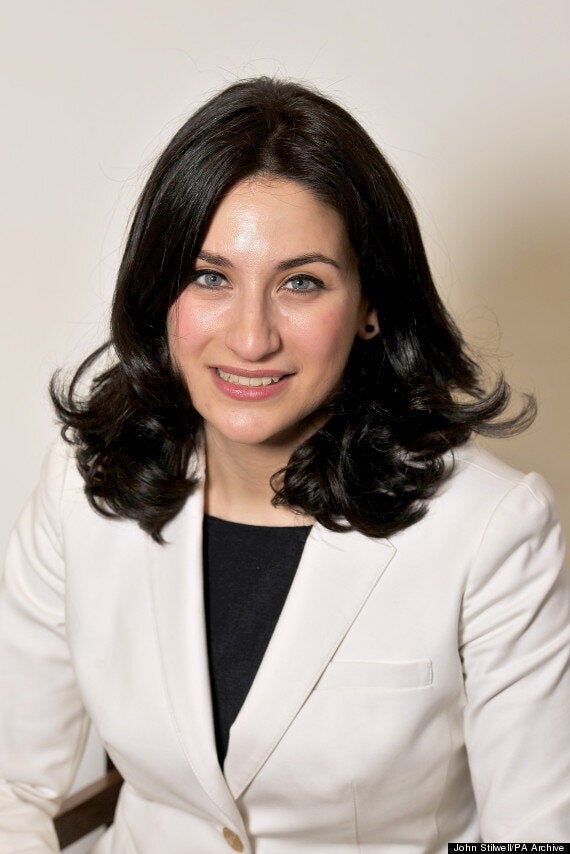 Apart from the obvious, why is it so important to have women politicians across all levels of seniority?
Lorely Burt, Lib Dem MP for Solihull says: "We think differently to the men and that's why we really do need to have that gender balance. Not only is the country missing out 50% of its talent, but women have different skills to bring to the table. If we had more of those softer skills in evidence or different perceptions of a problem, we would be a better government." The second big issue that everyone agreed on (and for politicians, that's saying something!) was that women in politics is a BIG issue at the moment. And one, we're pleased to say, that everyone is taking seriously.
Ned Simons, assistant politics editor for HuffPost UK said: "The leadership of all three main political parties have realised that to remain relevant they have to dramatically increase the number of female MPs they have. Labour tackled the issue by forcing all-women shortlists. But there is stiff opposition to a similar move amongst grassroots Tories and Lib Dems.
"David Cameron is desperate to change the image that he has a 'woman problem' and will likely promote women in the upcoming reshuffle in order to present a more gender balanced cabinet to the country at the 2015 election. But there is only so much he can do immediately given there are only 48 female Tory MPs. Similarly of the 56 Lib Dems MPs, only 7 are women."
Although there is a concern around sexism – both in Westminster and among the voters – the biggest area that parties are focusing on is the grassroots. Namely, how to get women interested in politics in the first place.
For a lot of MPs, politics has been a second career. Most women either ran their own companies, owned their own businesses or sat on school boards.
The problem, of course, is that women who are already doing a well-paid high-powered job at the top of a company, are less likely to move over into politics because it won't pay as well.
This is most likely to be true of women in the Conservative party who tend to come from the private sector; for Labour, most candidates tend to come from the public sector or trade unions.
The other issue is that although most get into politics as a career because they are really passionate about making a difference, the main issue is getting enough women to consider it in the first place.
Sarah Newton, MP for Truro and Falmouth says: "Some women I talk to say "I'm afraid" and a lot of that is to do with how politicians are portrayed in the media. Professional women see that image and read in the papers about sexist behaviour. I also think what puts them off is how women in politics are trivialised, when all that is talked about are our shoes, our personal lives.
"Obviously not all women have children but for those who do, they have a deep worry their families will be living their lives in public. They worry that if they themselves are up for scrutiny, it will encroach on their families."
The expenses scandal has also made things harder for women. To make sure it never happened again, changes meant MPs could only claim a second home in London for themselves, not for a family home.
Margot James, Conservative MP for Stourbridge says: "Unless you have a London seat it is difficult to conduct your life between Westminster and your constituency. On the plus side there is now a crèche at the Commons!"
A reassuring fact for women thinking about entering politics is that established female politicians do understand how important it is for them to spend time mentoring. A large number of them already devote their spare time to making it happen for other women.
Sarah Newton, for example is not just an MP. She also sits on the Science and Technology committee for the House of Commons, and plays a key role in supporting women in STEM (science, technology, engineering and maths). Not only that, but she is co-chair of the Candidates Committee with responsibility for women.
"I do spend a lot of time with young people at universities and school encouraging them into public life – I think we need more women to come forward," she adds.
Margot adds that speakers in parliament are engaging with young people to come and do placements there. "40% of those placements are young women. It's all very well for people to do what I've done and come in as a second career, but it helps your career – especially getting to the top - if you've started young and been involved with your party for a long time."
A lot of her work is around talking to young women and also helping women going through the election process to "figure out the maze of selection."
As for younger women, she says: "All parties are focusing on schools at the moment. I speak to younger women who say 'why was this never mentioned to me?' and that is a big part of it. I held an event a couple of weeks ago for young students and was really pleased when three women came up to me saying they were interested."
Of course it's one thing getting women involved at a junior level, quite another to push women to a senior position.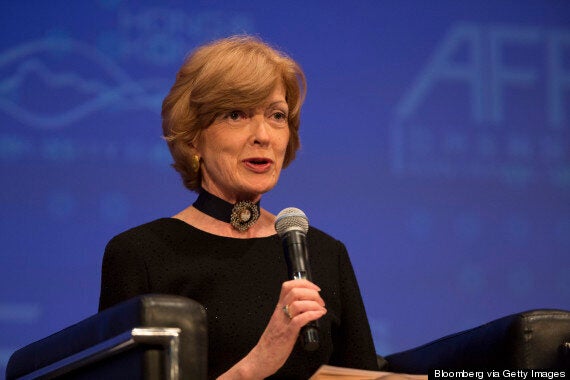 Fiona says of her job: "To do this role and indeed to rise to a senior executive position in city of London not only requires a lot of experience but requires you to establish your credibility to a large number of people.
"There aren't many of us senior women around; I think there are a couple of things that are going on. First there is an unconscious bias this is not a place you expect women to be and so there's a whole cultural issue there that is not open and inclusive. And then, we tend to recruit and develop people like us and in our own image."
At present, there is an enquiry underway around women in politics that should hopefully shed more light on why women enter it, and why they choose to leave it.
As for the immediate solution, perhaps the other two parties need to understand that the word quota is not a dirty word.
As Ned says, the Lib Dems have lowest representation of women MPs, and on this matter Lorely adds: "In order to break the mould you have to take some affirmative action. I know that the Lib Dem party is divided on the subject – and we tried in early 2000 and the membership of the party wouldn't have it."
But she adds: "I can confirm that Nick Clegg understands the importance of having a party that looks like the people that it represents."
Baroness Jenkin sums up her views on the issue up quite elegantly: "There is no country in the world which has some form of equal representation without positive discrimination."
For any women thinking they can't possibly do it, Fiona adds: "I say to women you need to say yes and go for it – there's a huge amount of goodwill towards diversity agenda at the moment. People want us to succeed."
And as for why you should consider it, Margot says: "If you care about the world you live in, if you stop to think about the number of areas of your life that are touched by public policy, these things matter. And if they matter to you then you have a democratic right to get involved."