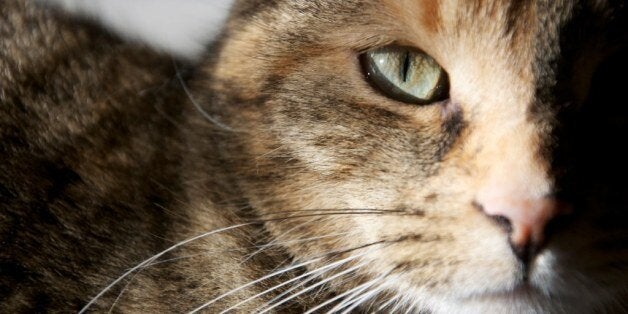 A leading vet has made his fears known about the potential risk of cat owners catching tuberculosis (TB) from their pets.
In the Mail On Sunday, Robin Hargreaves, president of the British Veterinary Association, spoke about the risk for animals lovers, after two people from Berkshire were diagnosed with TB earlier this week.
According to officials, the incidents were the first ever recorded cases of cat-to-human transmission.
But Hargreaves explained that because the disease is 'endemic in wildlife', family pets are at risk of contracting the potentially-fatal disease.
'It is going to happen again. It's low risk, but not no risk,' he said.
Ms Livings' mother Claire also contracted a dormant form of the disease.
In an interview with the Daily Mail, she said: "I lost a stone and a half in five weeks, I was very ill and had fevers, cold sweats and hallucinations. I didn't realise what was real and what wasn't."
TB is a serious condition that can be cured by taking antibiotics for at least six months.
According to Public Health England (PHE), mother and daughter contracted the disease from a domestic cat infected with bacteria Mycobacterium bovis, which causes TB in cattle (known as bovine TB) and other animals.
Nine cases of Mycobacterium bovis infection in domestic cats in Berkshire and Hampshire were investigated by the Animal Health and Veterinary Laboratories Agency (AHVLA) and PHE last year.