Emma Watson didn't exactly have the luxury of being a 'normal teenager' after being catapulted to fame in Harry Potter, but her recent stance on the problems young women face show that she isn't immune to the pressures of looking perfect.
She embodies the sentiment of a growing number of stars her age - including Jennifer Lawrence - after she called the fashion industry's pressure on women to look perfect "dangerously unhealthy".
She tweeted this at the New York premiere of her new film Noah:
I did NOT wake up like this! #NoahMovie - @EmWatson x pic.twitter.com/t3rxZVPaec

— MTV (@MTV) March 26, 2014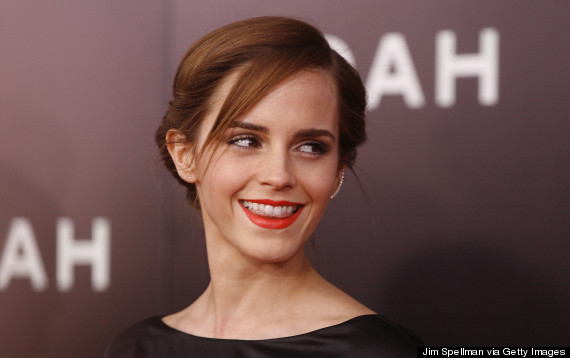 With the countless attempts to eliminate the pink cloud of stereotypes when it comes to young girls, such as Barbie's entrepreneur edition or Goldieblox's video to encourage young girls to think outside of the box career-wise, it helps having a 23-year-old using her fame and influence positively.
Plus, it's sort of endearing to know that she has her feet both firmly set on the ground.
"As a younger woman, that pressure got me down, but I've made my peace with it. With airbrushing and digital manipulation, fashion can project an unobtainable image that's dangerously unhealthy. I'm excited about the ageing process. I'm more interested in women who aren't perfect. They're more compelling."
See Also:

Girlguiding UK And Dove Team Up To Tackle Body Confidence Among Young Women

Woman With Vitiligo Goes Make-Up Free And Shows Us The True Meaning Of Beauty
LIKE HUFFPOST UK LIFESTYLE ON FACEBOOK | FOLLOW US ON TWITTER | WE'RE ALSO ON INSTAGRAM