Hugh Jackman has long since proved he's got most bases covered when it comes to entertainment - singer, dancer, romantic lead, action hero - tickety tick tick.
Last night in London, the popular Aussie star sought to extend his range even further - impressionist.
WATCH his efforts above...
The 'X Men' and 'Wolverine' star was at the Jameson Empire Awards, where he received the Empire Icon prize.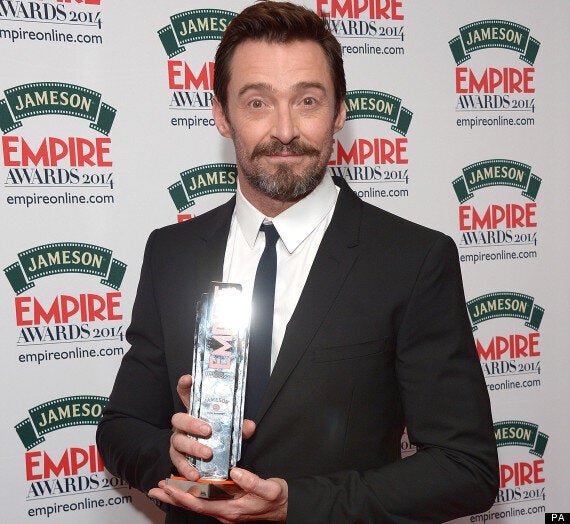 Hugh Jackman was a popular winner of the Empire Icon Award
He told the audience of taking part in his first audition for 'X Men' when he was performing on stage, and having to race to audition between the matinee and the evening performance. He said, too, that his wife, Australian actress Deborra-Lee Furness, had tried to talk him out of the part, saying there wasn't enough to it.
"It's the only time my wife has ever been wrong," he added.
He also spoke out about 'Terminator 5' as well as British desserts. Of course. WATCH him in action below.
It was a star-studded occasion at the Grosvenor Park Hotel in London, with other guests including Hugh Jackman, Oscar winner Emma Thompson, directors JJ Abrams, Paul Greengrass and Darren Aranofsky, Simon Pegg, Steve Coogan, Margot Robbie, James Macavoy, Sally Hawkins and Stephen Fry.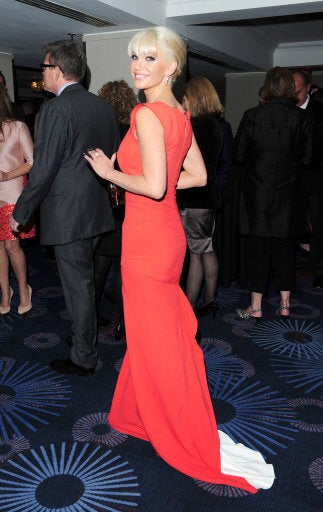 Jameson Empire Film Awards