Although it was two years ago and so freakishly flukey, Manchester United could do worse than to draw inspiration from Chelsea's Champions League triumph over Bayern Munich.
With the sole purpose of their shambolic domestic campaign now focussed on not qualifying for the Europa League, the only way the players and David Moyes can lift the perpetual gloom - and banish pesky planes - hovering over Old Trafford is to win the Champions League. It may be April Fools' Day, but it is not impossible.
Chelsea beat Bayern, albeit on penalties, with José Bosingwa, Ryan Bertrand, John Obi Mikel and Salomon Kalou in their starting XI. Roberto di Matteo, who inherited the sacked André Villas-Boas' mutinous squad after a 3-1 first leg round-of-16 defeat at Napoli, succeeded in persuading the most pampered platoon of players to set aside their egos to succeed. Admittedly, he restored the player power old guard Villas-Boas tried to phase out, but he got them to recognise they were inferior than their opponents, and it worked.
Against both Bayern and Barcelona in the semi-finals Chelsea played what Jorge Valdano would describe as "shit on a stick" football. It wasn't even football, it was anti-football. However, Barcelona repeated their monotonous mistakes against Internazionale in 2010, while Bayern had Mario Gómez squandering chances up front. And Chelsea had Didier Drogba, arguably the finest big-game player of his generation.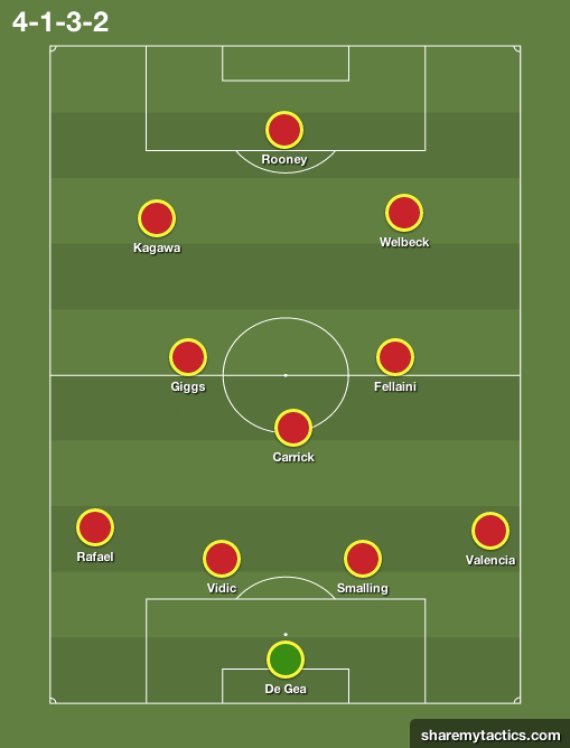 Is this how United should line up against Bayern Munich?
United are without the injured Robin van Persie, the ineligible Juan Mata and the suspended Patrice Evra tonight. Their midfield is worse than when they were relegated in 1974 and their most creative midfielder is a 40-year-old, who was also their most inventive midfielder five years ago.
Bayern boast the best midfield in the world, the best full-backs in the world and the best goalkeeper in the world. Their remarkable captain Philipp Lahm could possibly be regarded as the premium player in any of three different positions. United have not faced such a daunting knockout tie since they were drawn against Real Madrid's Galácticos 11 years ago.
Even two of Bayern's three injured squad members (Holger Badstuber and Diego Contento) are inconsequential losses. Thiago Alcântara is out, but they have Lahm, Bastian Schweinsteiger, Javier Martínez and Toni Kroos to call on.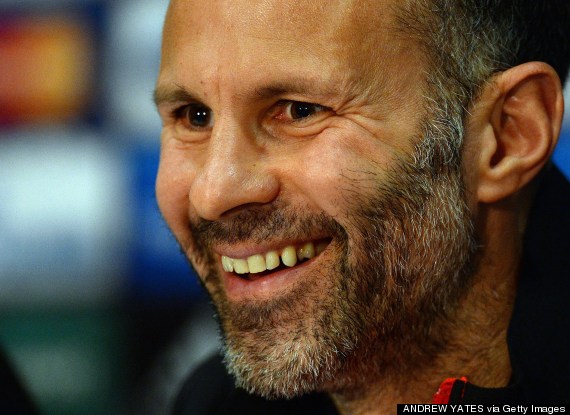 "No, it's not an April Fool. At the age of 40, I am still United's best midfielder."
Despite their dearth of midfield options, United have to play three midfielders. Ryan Giggs, rested since his pivotal performance in the recovery against Olympiakos two weeks ago, will start, most probably alongside Michael Carrick and the uncompromising Marouane Fellaini. Carrick has resembled a sleepwalker at times this season, and Moyes might be tempted to bring Phil Jones forward into midfield, where he played in Madrid last year, however Carrick's ball retention is critical against Pep Guardiola's passing carousel.
His lively cameo versus Aston Villa aside, Adnan Januzaj has looked weary in recent weeks, which is why he should remain on the substitutes' bench tonight. Danny Welbeck's pace could trouble Bayern's central defenders, irrespective of who Guardiola chooses, and Shinji Kagawa's key role in the Villa win merits a start, especially given his experience playing against Bayern with Borussia Dortmund. In the four games he featured against the Bavarians Dortmund won every time.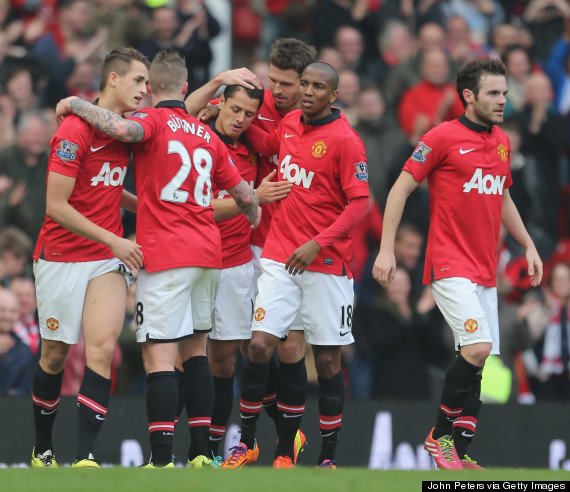 United have got their work cut out to get a result against Bayern
United's defence is tricker to finalise. Evra's ban makes Alexander Büttner, who resembles a competition winner, the only recognisable left-back available to Moyes, although Rafael da Silva and Jonny Evans are both preferable options. Against Arjen Robben, it might suit the right-footed Rafael, since the Dutchman almost always prefers to cut inside, and he boasts greater pace than Evans, who has not played in two months. Antonio Valencia's form suggests he should rarely play, let alone at right-back, which makes Moyes' decision to overlook, and then sell, Fabio da Silva all the more baffling.
Chris Smalling has been United's best centre-back this season, but Phil Jones has started the last six games there in what is his most consistent run in his favoured role. Captain Nemanja Vidić is best equipped to deal with the awkward Mario Mandžukić, rather than the creaky Rio Ferdinand.