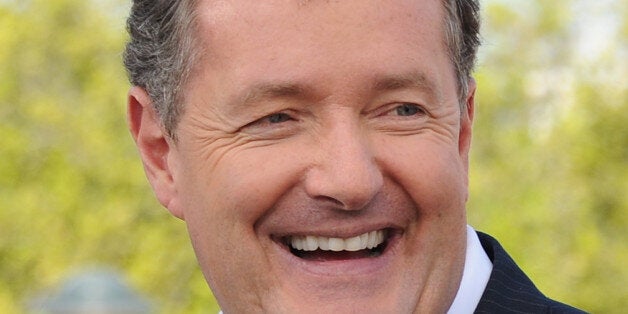 Piers Morgan is to take up a media-consulting role for the Liberal Democrats ahead of the next general election, according to a senior party figure.
In a surprise appointment, Nick Clegg has recruited the former CNN host to help communicate the Lib Dem message in the run up to the 2015 vote.
"He's a disrupter," the Lib Dem insider told HuffPost. "Adding the biggest name in British media to the election team is a huge coup for Nick."
Having seen the Lib Dems plummet in the polls in recent years, the HuffPost understands the Deputy PM was desperate to convey a more coherent line to the British press ahead of the election amid fears the party could be ravaged at the ballot.
The party bigwig told HuffPost that Morgan had been eager to take the role, and had been considering a sideways move into politics for some time.
Not only is Morgan expected to use his extensive Fleet Street and TV connections to secure Clegg favourable coverage, sources at ITV indicate the former Mirror editor host has already sounded out Simon Cowell to see if the deputy PM can be a guest judge on next year's Britain's Got Talent.
Although Clegg has subsequently referred to that interview as the "low point" of his political career, the Lib Dem leader is hoping that Morgan can ferret out similar sexual revelations from his election rivals, particularly Nigel Farage.
Piers Morgan Live was cancelled in February, with the final show airing last Friday. Rumours on Twitter had suggested that the 48-year-old was considering a move away from media, however communications chief for the Lib Dems is an unexpected direction - one the party source said was likely to "change the course of the election".
"Only a fool would think we could win it," said the senior figure, "but recruiting a man of Morgan's gravitas and veracity is likely to give the party a clear advantage in the media campaign."
Neither the Lib Dems nor Piers Morgan were available for comment.