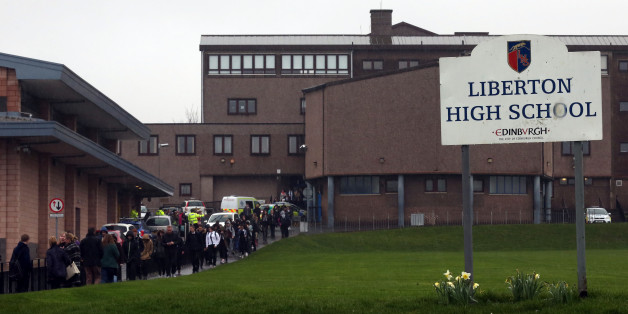 PA
A pupil has died after a wall inside her school collapsed onto her.
The accident happened at Liberton High School in Edinburgh just before 10am.
A Police Scotland spokesman said: "Police in Edinburgh responded to Liberton High School after a wall within the building collapsed, injuring a female pupil at 10am.
"She was treated by ambulance staff on the scene, but was pronounced dead."
He said: "Inquiries into the full circumstances surrounding this incident are ongoing and we are working alongside our relevant partner agencies."
A large emergency response, involving police and the Scottish Ambulance Service, was prompted by the incident.
The pupil's age has not been revealed by the emergency services.
Her name will not be revealed until her next of kin have been informed.
A spokeswoman for Edinburgh City Council said: "A pupil at Liberton High School has sadly died following an incident at the school.
"Senior education staff and health and safety officers from the council are at the school providing support to staff and pupils."
An updated statement on behalf of the school is expected to be issued later.