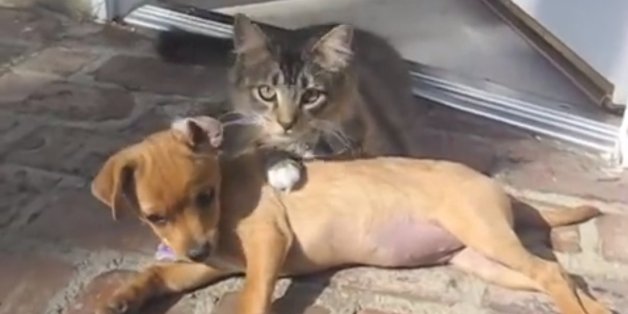 YouTube
It's National Pet Month! And being a lover of all things animal-related at HuffPost UK Comedy, we thought it only right that we were part of the celebrations. So here, in funny viral video form, are 20 reasons why we love our furry and feathered friends.
Since its launch 25 years ago, National Pet Month has been working tirelessly to promote responsible pet ownership and help UK pet charities raise funds for their vital work - and 2014 is its 25th year. You can get involved by registering your support on the website (it's free and only takes a minute) and take part in fundraising events all over the country.
Also check out National Pet Month's Facebook page (and their ones created especially for dog- and cat-lovers) and follow @NatPetMonthUK on Twitter.
"We're really looking forward to celebrating National Pet Month's silver anniversary this year and would love the UK's pet owners to join us in this celebration," says National Pet Month Chairman Phil Sketchley. "As a nation we are known for our love of pets and so what better way to celebrate this love than by helping to raise money for pet charities who do so much amazing work, often in very challenging circumstances."