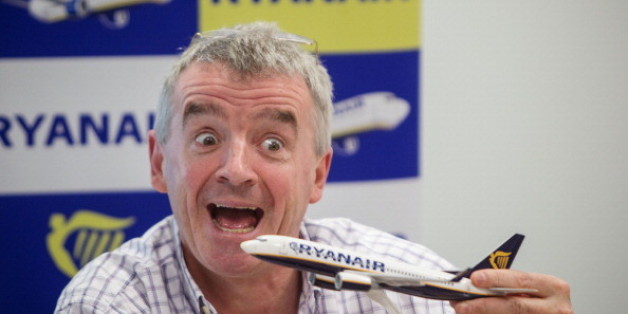 Getty
Ryanair boss Michael O'Leary has apologised for a joke he made about "making love to the Queen."
The outspoken airline CEO made the gaffe while speaking to high-profile British politicians just days ahead of Irish President Michael D Higgins' visit to England.
Mr O'Leary began his speech with the quip: "It is a great pleasure to be here and in such august company.
"Addressing such an august body as this reminds me much of making love to the Queen of England – you know it is a great honour, you're just not sure how much pleasure it is going to be."
Among the British-Irish Parliamentary Assembly audience was Conservative politician Andrew Rosindell, MP, who called on the Ryanair boss to apologise for the joke.
Mr Rosindale branded the humour "inappropriate" and asked the Irishman to withdraw the comments.
In response, Mr O'Leary said: "I happily apologise for my opening remarks. It is always hard to judge the room. It normally is a joke that works quite well and I thought it might work well here.
He added: "I didn't mean to convey any discourtesy and I apologise if I did."
The latest blunder comes despite Ryanair, which had been voted worst brand for customer service by Which? magazine readers, desperately attempting to repair its often farcical image.
The airline was not-so-fondly distinguished by its "rude and unpleasant" staff and an "aggressive and hostile" attitude towards customers, and it ranked bottom out of 100 UK brands in terms of customer service.
Last year Mr O'Leary apologised to shareholders and admitted that the airline should "try to eliminate things that unnecessarily p*** people off."
Given the Ryanair boss' maverick reputation, it may be hard for him to stop annoying customers. HuffPostUK has compiled the 20 best quotes when O'Leary showed off his ability to "piss people off".