Some 25% of people either do not take their medicines at all or only take them some of the time, the study in the journal Heart found.
Experts analysed the urine samples of 208 patients with high blood pressure attending a specialist blood pressure clinic.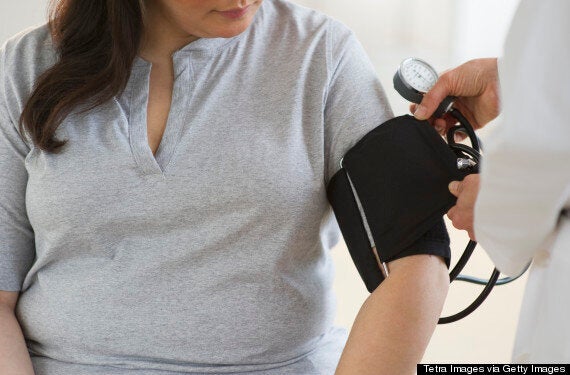 Of the group, 125 were new patients who had been sent there by their GP, 66 were being followed up because their blood pressure control was poor and 17 had been referred for renal denervation, a kidney procedure to lower blood pressure when other methods have failed.
The team, including people from the University Hospitals of Leicester NHS Trust and the University of Leicester, analysed the samples for a wide range of the most commonly prescribed drugs to treat high blood pressure.
Overall, 25% of patients either did not take their tablets at all or only some of the time - with 10% not taking any tablets and 15% only taking them some of the time.
Those patients being followed-up for poor blood pressure control were the least likely to stick to their medicines regime, as were those who had been referred for the kidney procedure.
And the less likely people were to take their medicines, the higher their blood pressure readings, the study also found.
The team concluded: "Non-adherence to blood pressure lowering therapy is common, particularly in patients with suboptimal blood pressure control and those referred for renal denervation.
"A majority of these patients in any secondary/tertiary care centre would routinely undergo many additional tests and procedures in search of the explanation for their apparent unresponsiveness to standard therapy prescribed in primary care."
In an accompanying editorial, Professor Morris Brown, of the Clinical Pharmacology Unit at the University of Cambridge, said analysing urine samples could "solve at a stroke the problem of monitoring adherence and should rapidly transform practice".
He said people not taking blood pressure medication was a particular problem because people often did not experience any obvious symptoms.
Doireann Maddock, senior cardiac nurse at the British Heart Foundation, said: "Although this is a small study, it highlights a big problem.
"High blood pressure is a major risk factor for heart and circulatory disease. Not taking prescribed meds means blood pressure levels are uncontrolled, which could increase the risk of heart attack or stroke.
"If you're thinking about stopping your medication because you're experiencing side effects, make sure you talk to your GP. They will talk things through with you and may suggest changes to your meds, which could help resolve the issue."