Alan Partridge is to get another big screen outing following the success of his 'Alpha Papa' film last summer.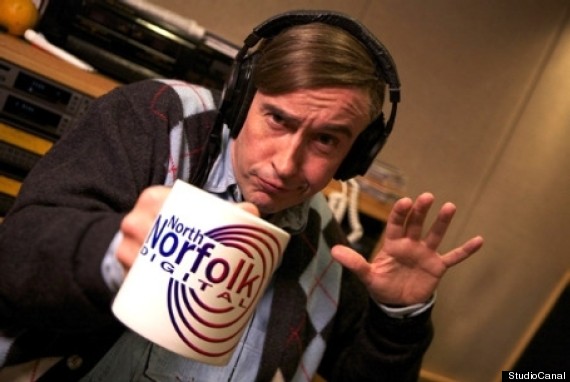 Alan Partridge, hero of the hour in 'Alpha Papa', is coming back for more
Chortle reports that Steve Coogan will be reprising his sports broadcaster turned chatshow host turned radio presenter, with the news confirmed by his production company Baby Cow's co-founder, Henry Normal.
And he's going to be busy, also preparing a Coast-style spoof travel programme for Sky TV, although Henry Normal comments that Alan probably won't be venturing very far out of his beloved Norfolk.
Also on the slate is another series of 'Mid-Morning Matters', which saw Alan Partridge give viewers a behind-the-scenes look at his life as a radio show host on North Norfolk Digital, and how he spent his downtime, often walking in the areas of local natural beauty, and test-driving new cars.
This will be a return to comedy for Steve Coogan, who picked up the Empire Film Award for Best Comedy for 'Alpha Papa' last weekend. He also won a BAFTA, and an Oscar nomination, for the script for his film 'Philomena', which he said was his effort to "do something sincere, without irony, without being too cool for school".
His new series, 'The Trip to Italy', reuniting him with Rob Brydon on the road, starts tonight on BBC2. Rob Brydon has admitted the pair spent some of the time "completely p***ed". Read more here...
LIKE US ON FACEBOOK | FOLLOW US ON TWITTER