Chelsea may have slipped behind in the Premier League title race, but they have got a headstart on their rivals in the kit stakes, having revealed their new Adidas strip.
Most clubs release a new home kit every season, and Chelsea are no exception. This is their eighth home Adidas shirt since the sportswear giants became the Blues' partners in 2006.
The new shirt is designed using engineered fabric showing contrasting blue tones on the front panel, including a two-tone striped design, and also includes the latest premium adidas technologies such as the industry-leading breathable material – ClimaCool.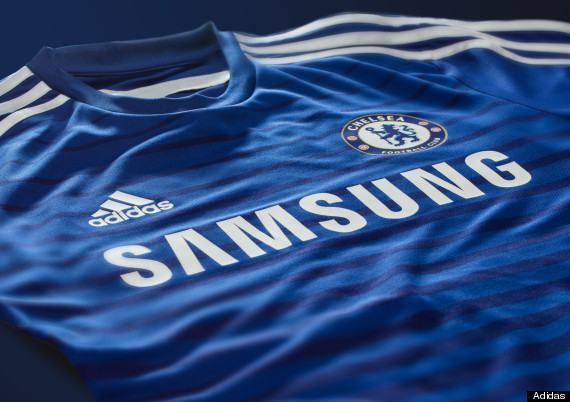 Chelsea's latest home kit is their eighth in eight years with adidas
Adidas add the design takes inspiration from club kits in the late 1980s and early 1990s.
Petr Cech said: "The players all love to get involved in these campaigns and the idea of being 'Forever Blue' is something that everyone at the club can relate to, as we all have our own unique memories from our careers. I know that my moment in the Champions League final will stay with me forever and I am excited to see that my sculpture will help me share that moment with the fans."