Who needs fireworks when you have dynamite?
Five of Glasgow's most iconic tower blocks, the Red Road flats in the north of the city, are to be blown up live during the opening ceremony for 2014 Commonwealth Games.
The blocks, which have been part of Glasgow's skyline for almost 50 years, will be brought down in just 15 seconds in the biggest demolition of its kind ever seen in Europe.
The event will be shown live on a 100m (328ft) wide screen at the Celtic Park ceremony and to a huge TV audience.
The news has sparked mixed reaction with many branding the stunt "crude."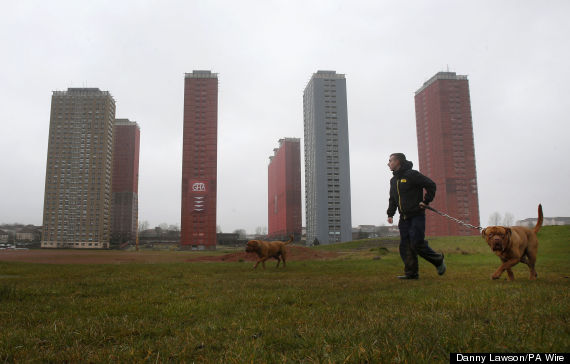 The iconic blocks
As Vice reporter Simon Childs remarked, the move could be viewed as: "Live action gentrification for your entertainment."
While local officials insisted it was "symbolic of the changing face of Glasgow", others described it as "highly insensitive" to those who have lived in the towers over the years.
But Alison Irvine, whose 2011 novel This Road Is Red was based on interviews with people living in the towers, told The Independent: "I think it's insensitive and crude. It rides roughshod over all the memories of the people that lived there."
Glasgow, I'm really not sure that exploding multiple apartment blocks is really appropriate for the Commonwealth Games opening ceremony.

— Jesse Hirvelä Ross (@MrJesseRoss) April 4, 2014
Seems sad that the tower blocks in #Glasgow are to be knocked down as a sacrifice to the altar of the "Regeneration" industry.

— Luke Farley (@LukeAFarley) April 3, 2014