These historic pictures show just how wrong that last prediction was. Voting had to be extended by at least an hour because of high turnout. Ballot papers ran out, with organisers unprepared by just how many wanted their say, Reuters reported.
The Independent Election Commission ordered new ballot papers out to areas which had run out, and an extension to voting hours to make sure most who had set out to vote could do so. This election now looks poised to be the first democratic handover of power in Afghan history.
"People did not expect this number of people to come out to vote," Toryalai Wesa, governor of the southern city of Kandahar, told Reuters. "They though the turnout would be similar to the past and that's why they sent fewer voting materials this time."
In Kabul, heavy rain did not deter voters, who queued for most of the day in the rain. At the last election in 2009, the turnout of 4.6 million was regarded as low. Most recent projections show around seven million people, of Afghanistan's nine million strong population, have voted.
It is likely to take at least a week before even rough projected results can be announced. With three of the eight candidates all in with a fighting chance, it is unlikely that one candidate will reach the 50% threshold for an outright victory. A runoff vote will, in that event, take place no earlier than May.
The leading candidates going into the vote were Ashraf Ghani, a former official in retiring president Hamid Karzai's government; Zalmay Rassoul, an ex-former foreign minister, and Abdullah Abdullah, the opposition leader who came close to beating Karzai in 2009.
Speaking about today's elections, Foreign Secretary William Hague called it "an historic moment for Afghanistan and its people".
"Now that all the votes have been cast, I hope all parties will show patience and respect while the electoral authorities go to work to count and check the ballots, and declare the results," he added.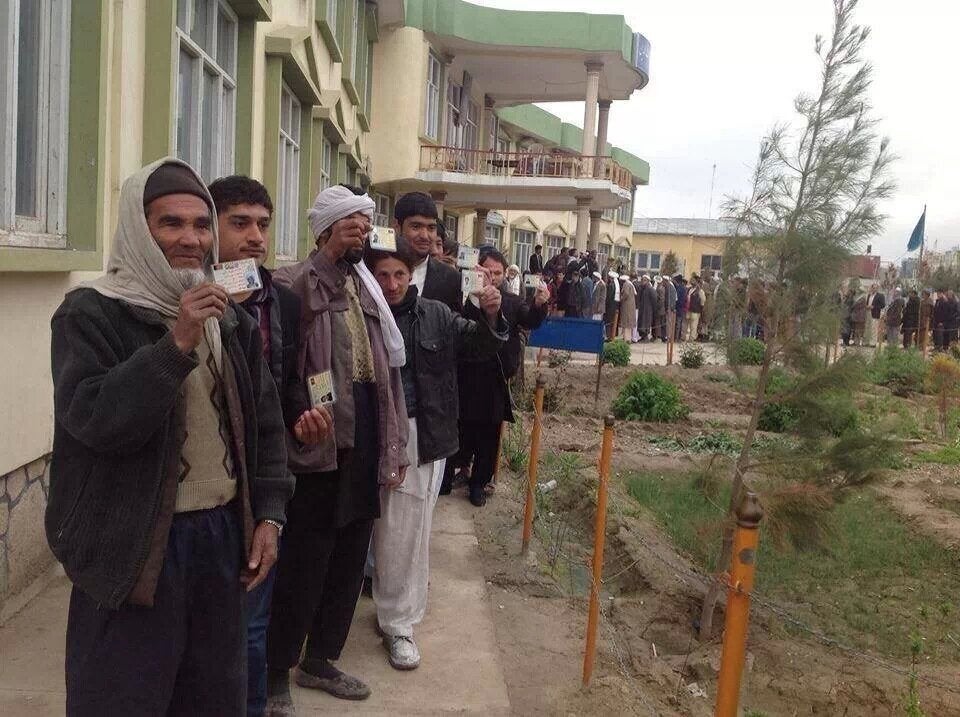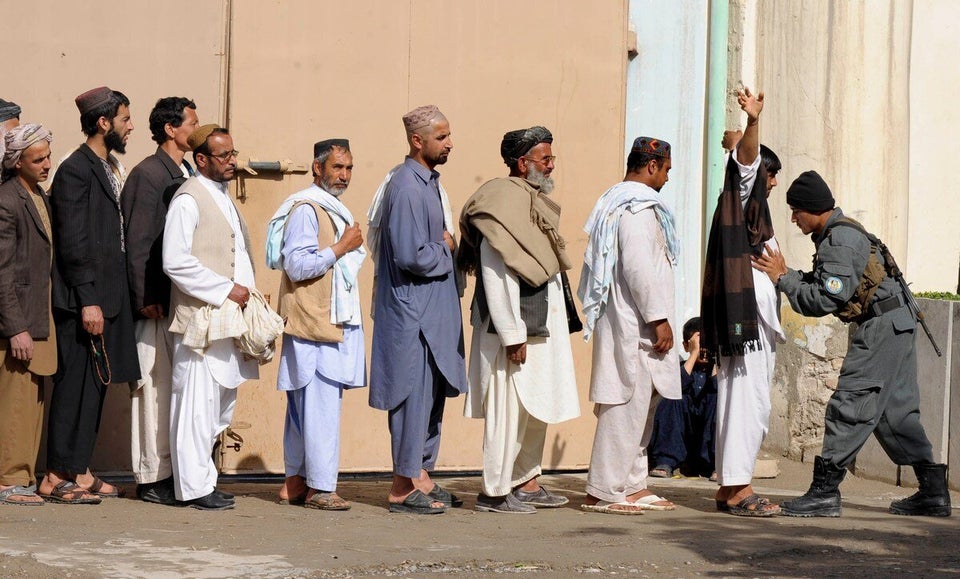 Afghan elections see high turnout