The extradition of honeymoon murder suspect Shrien Dewani today after a long legal battle will bring the prospect of justice for his dead wife Anni Dewani a "step closer", her family has said.
Anish Hindocha, Mrs Dewani's brother, said there were "so many different" questions to be answered over his 28-year-old sister's death in South Africa in November 2010.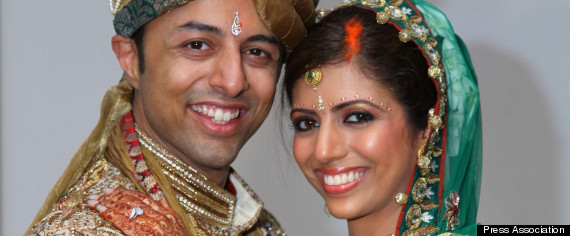 Shrien Dewani will be extradited today to South Africa, where his wife Anni was murdered on their honeymoon
Wearing a picture of Ms Dewani attached with a pink ribbon to his jacket, Mr Hindocha told ITV's Daybreak his family had endured a "nightmare" over the past three years.
"It has been very difficult for my family. We are just focusing on this case at the moment and it is hard to even start making the grieving process final yet because there are so many questions we need answers to," he said.
"It has been a nightmare, I can't sleep at night, I can't even work - the only focus I have is getting justice for her.
"We hope we get it and now today he is getting extradited and that is one step closer towards what we are seeking for her, that is justice for her."
He was speaking ahead of the extradition of 34-year-old Mr Dewani, who will fly out of London's Heathrow Airport this evening, arriving in Cape Town tomorrow morning and for an immediate a court hearing.
The millionaire businessman is accused of ordering the murder of his wife, who was shot as the couple travelled in a taxi through the Gugulethu township.
Mr Dewani's lawyers had argued that he should not be forced from the UK to face trial until he had recovered from mental health problems, including depression and post-traumatic stress disorder.
But in March, judges at the High Court in London rejected all his grounds for appeal against removal and denied him the chance to take the case to the Supreme Court.
The care home owner is expected to appear at Western Cape High Court in Cape Town for a brief hearing tomorrow morning, and his mental health will then be assessed by a doctor.
It is expected that he will be treated at the Valkenberg hospital while awaiting trial, and it has reported that security at the facility, where a number of notorious criminals are held, has been beefed up ahead of his arrival.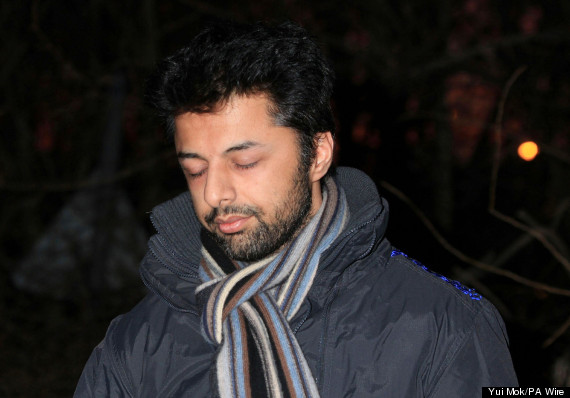 Shrien Dewani's lawyers had argued depression and post-traumatic stress disorder meant he could not be extradited
Three men have already been convicted and jailed over Mrs Dewani's death, including taxi driver Zola Tongo, who was given 18 years after admitting his role in the killing.
Dewani has always denied the charges, and earlier this year BBC Panorama suggested that Mrs Dewani could have been shot by mistake in a struggle, and that there were significant contradictions in the account given by Tongo.
It also claimed that audio obtained from CCTV showed that hotel receptionist Monde Mbolombo, who has been granted immunity from prosecution, could have played a key role in what happened.
Mbolombo claimed that he had put Tongo in touch with the gunmen, but had no further involvement; however, questions have been raised over comments he was recorded making.
The Mail on Sunday revealed that, in the CCTV recording, he says: ''This is how it's going to happen. Listen, don't give them it all up front. Give them what you've got on you so they don't come crying to you.''
Xolile Mngeni, who, prosecutors claim, was the hitman, was convicted of premeditated murder over the shooting, and another man, Mziwamadoda Qwabe, also pleaded guilty to murder and was handed a 25-year prison sentence.