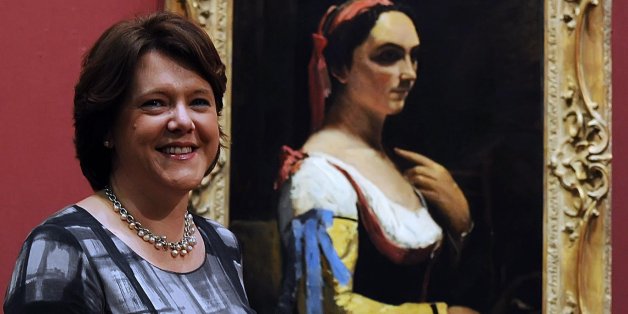 Max Nash/PA Archive
John Bercow saved a government minister from being dragged to the Commons to defend culture secretaty Maria Miller's expenses claims on Monday, after he turned down a demand that MPs be allowed to ask questions in parliament about the row.
Labour MP John Mann had asked for an urgent Commons question on reform of the way investigations into MPs expenses are handled. But the Speaker denied the request. Bercow's move was seen as unusual as he usually agrees to similar demands in the interest of allowing backbenchers to hold the government to account.
Mann said the "longer parliament delays sorting this out, the worse it is for our democracy and the institution of parliament". The outspoken backbencher, who has called for Miller's resignation, added: "The question I'm getting all the time is 'what has happened to honour in British politics?'"
Miller has indicated she expects to pay thousands of pounds in capital gains tax after making a £1.2 million profit on a home that was part-funded by the taxpayer. Aides to the culture secretary said she would not seek to dodge a bill amid continuing demands for her resignation.
Last week the cross-party Commons Standards Committee ordered Miller to say sorry and repay £5,800 in overclaimed mortgage expenses - £40,000 less than an independent report had recommended. Miller was condemned for giving a "contemptuous" 32-second apology on the floor of the House.
David Cameron again defended his Cabinet minister this morning, insisting she was doing a "good job". But he also said he was "very open" to looking at ways of improving the policing system for MPs, after criticism that they are still able to "mark their own homework".
However other Conservatives have offered lacklustre support or even been outright hostile. Tory MP Nicola Blackwood - a ministerial aide - said Miller was faced with "most serious" questions and her response could have been "clearer".
"The questions which she is being faced with are of the most serious and I have to say when I deal with my expenses I am as transparent as I can be, it's all up on my website," she told BBC Radio Oxford. "I have to say if I was faced with the kind of questions that she is faced with I would be really quite worried indeed. I only know what has been reported in the papers... but clearly it's very unhelpful for this to drag on in the way that it is."
And Attorney General Dominic Grieve was less than fulsome in his support for his cabinet colleague when he told BBC Radio 4's World at One programme on Monday afternoon that the issue was simply "matters for Maria Miller."