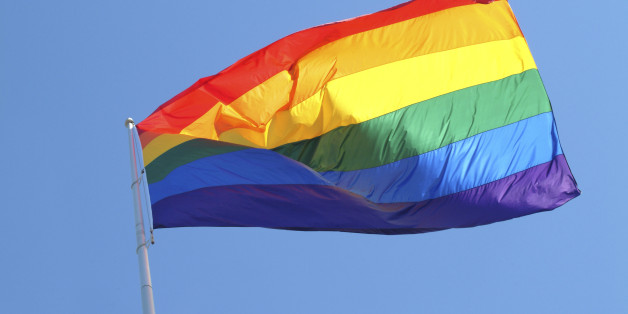 Nelson Hancock via Getty Images
LGBT rights groups have revealed their concerns after reports emerged that a gay teacher was forced to resign after parents complained that they did not want their children to "learn that it's OK to be gay".
Andrew Moffat, a well-respected teacher and author of Challenging Homophobia in Primary Schools, was apparently targeted by a group of mainly Muslim parents in the dispute at Chilwell Croft Academy, in Birmingham, The Sunday Times reported.
A leading LGBT activist told The Huffington Post UK that the alleged discrimination was "simply unacceptable" and "fuelling hatred."
Shaun Dellenty, the openly gay Deputy Headteacher of Alfred Salter Primary School, said he was "very saddened" to hear of Mr Moffat's resignation.
He said schools have a statutory duty to protect LGBT stakeholders, considering the Equality Act 2010 places sexual orientation alongside other legally protected characteristics such as gender, disability and faith.
In a statement, the school said: "A minority group of parents… objected to some of the resource books being used in literacy lessons with some of the oldest children in the school, which explored relationships with different families.
"The… objections were primarily voiced by those whose own religion took an opposing stance to homosexuality."
But Mr Dellenty, who is the founder of 'Inclusion For All' – a small charitable organisation helping to effect organisational change in schools – argued that a school "that condones prejudice in this way is surely school that is fuelling hatred towards LGBT people and touting prejudice."
He said the teacher's dismissal sends a "potentially very damaging message to the children and staff in school who may be LGBT themselves or those who have LGBT friends and family."
"If we act with shame towards LGBT people from the very start of the educative process then we are sowing the seeds of prejudice and too many young lives have been destroyed already."
Stonewall, a lesbian, gay and bisexual rights charity, told Huff Post that schools should instead aim to tackle homophobic bullying.
Luke Tryl, Stonewall Head of Education, said: "There are 19,000 children in Britain from same-sex parent families and they deserve to see their lives and families reflected in their learning."
A dozen schools in Birmingham are under investigation by the Department for Education (DfE) over allegations of financial mismanagement and the introduction of Islamic practices.
Fellow tutors reportedly fear Mr Moffat could have been the victim of plot to replace non-Muslim teachers with more hardline educators.
Last month a document entitled Operation Trojan Horse was circulated. It was alleged to be a blueprint for Islamic hardliners on how to infiltrate schools in several cities.