Anyone remember singing "beans, beans are good for your heart" as a child? Well, besides leaving children in fits of giggles, it turns out the age-old playground-filling rhyme may have some truth in it.
According to researchers, eating pulses can greatly lower cholesterol and reduce the risk of heart disease.
In fact, just one daily serving of pulses such as haricot beans, chickpeas, lentils and peas can significantly lower levels of harmful cholesterol.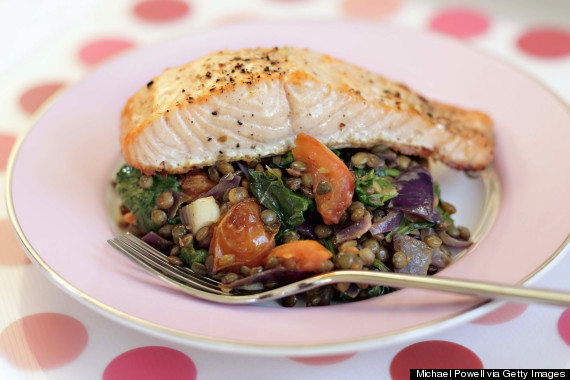 Despite this revelation, most people in the West would need to increase their bean consumption greatly to see any benefit.
Scientists analysed data on 1,037 people who took part in 26 diet and health studies that looked at the effect of pulses on cholesterol.
They found that consuming one serving (three-quarters of a cup) of non-oil seed pulses a day led to a 5% reduction in levels of "bad" cholesterol, or low-density lipoprotein (LDL).
See Also:

How To Get Seven-A-Day Into Your Diet

How To Whiten Your Teeth With A Banana, And Other Crazy Uses For Fruit
Pooling together results of different studies in this way - known as meta-analysis - can uncover otherwise hidden trends.
Dr John Sievenpiper, a member of the Canadian and US team from St Michael's Hospital, Toronto, said: "The reduction of 5% in our meta-analysis suggests a potential risk reduction of 5% in major vascular events."
Most health guidelines recommend consuming pulses along with other vegetables and fruits as part of a balanced diet.
But despite the popularity of baked beans - haricot beans in a tomato sauce - and peas, consumption of pulses in the West is low.
Only 13% of Canadians consume pulses on any given day - and among those who do the average intake is only about half a serving, said Dr Sievenpiper.
Story continues below...
In the US pulse consumption is even lower, working out at typically 0.2 servings per person per day.
"We have a lot of room in our diets for increasing our pulse intake to derive the cardiovascular benefits," Dr Sievenpiper added.
"Pulses already play a role in many traditional cuisines, including Mediterranean and South Asian. As an added bonus, they're inexpensive.
"Since many pulses are grown in North America, it's also an opportunity to buy and eat locally and support our farmers."
Most of the trials included in the meta-analysis involved participants who already had heart-healthy low-fat diets, said the researchers writing in Canadian Medical Association Journal.
"The 5% reduction in LDL cholesterol observed with the dietary pulse diets can be considered in addition to the 5% -10% reduction in LDL cholesterol expected from the heart-healthy diets alone," they added.