Oscar Pistorius has been told to "say it, say you killed Reeva Steenkamp" as the prosecution began its questioning of the Paralympic athlete.
Pistorius, who denies murdering his girlfriend and says he shot her after mistaking her for an intruder, has described her death after the shooting on Valentine's Day 2013, under cross-examination from his lawyer Barry Roux. Oscar Pistorius was told to "say it, say you killed Reeva Steenkamp" at his murder trial
On Wednesday, the third day of the Paralympian's evidence at the trial in Pretoria, prosecutor Gerrie Nel began cross-examining and opened by telling Pistorius: "Say it, say you killed Reeva Steenkamp."
Mr Nel, who is nicknamed The Pit Bull for his aggressive questioning in court, said: "You shot and killed her, you need to take responsiblity, say it, say you killed Reeva Steenkamp".
Pistorius quietly replied: "I did, m'lady." He added: "I have a responsibility to Reeva and myself to tell the truth."
Earlier in the day, he tearfully told the court about finding Steenkamp's body after firing four times at what he said he thought was an intruder in his bathroom.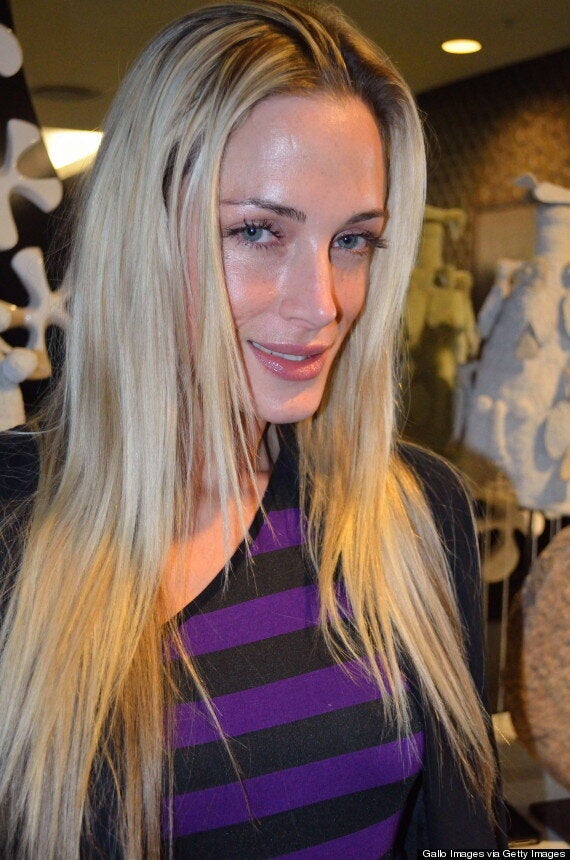 Oscar Pistorius has described how Reeva Steenkamp died in his arms after he shot her
He said: "I could see that her arm was broken. I couldn't pick her up but I was pulling her into the bathroom. I placed her head down softly on the carpet.
"I saw her cell phone was in the toilet and I tried to call the ambulance but it had a passcode on it. I went to get my own phone and then ran back to Reeva. I couldn't pull her up and I was scared I was going to hurt her more."
The court heard he rang the emergency services and was told to take her to a hospital, not wait for an ambulance.
"I felt helpless, I wanted to take her to the hospital. I had my fingers in her mouth to help her breathe, and my hand on her hip to stop the bleeding. I was trying to hold her hip with my hand so it stopped bleeding as much," Pistorius said.
"Reeva had already died as I was holding her, before the ambulance arrived so I knew there was nothing I could do for her. I went into the kitchen where I sat crying."