MI5 has published top secret files revealing that celebrated children's author Arthur Ransome was suspected of being a Russian spy during World War I.
The files, published today by the National Archives, show the spy agency feared Ransome, who wrote the Swallows and Amazons books that enchanted generations of children, was a double agent when he was in Russia working spying for Britain in 1917.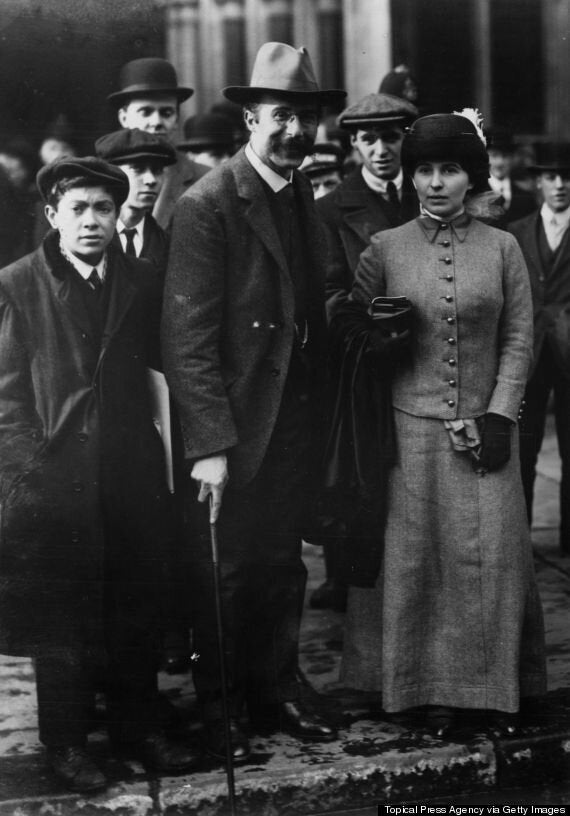 Arthur Ransome was suspected of being a double agent when he was spying for Britain in Russia
The newly-published documents are part of a series relating to people and organisations involved in espionage during the First World War.
More than 150 files created during and after the war have been digitised, including interrogation reports, letters, postcards and photos relating to individuals and groups MI5 had under surveillance.
The publication forms part of its First World War 100 programme of releases and events to mark the centenary of the war. They are now part of a wider security service personal file series held by the National Archives in Kew, south-west London.
The files contain details of spies around the world, including British nurse Edith Cavell, who saved soldiers in German-occupied Belgium; Mata Hari, the notorious female spy and entertainer; and American poet and author Ezra Pound.
They also contain intelligence reports and surveillance of organisations such as the Bolshevik Party, British Communist Party, and the Boy Scout Association, as well as files on political figures from known fascists to communists and Russian leaders such as Leon Trotsky and Vladimir Lenin.
Dr Stephen Twigge, a records specialist from the National Archive said: "The files in the National Archives' collection reveal the importance of the security service in safeguarding the nation during the First World War.
"Now that we have made the files available online as part of our First World War 100 programme, people across the globe can discover the secret history behind the war for themselves."