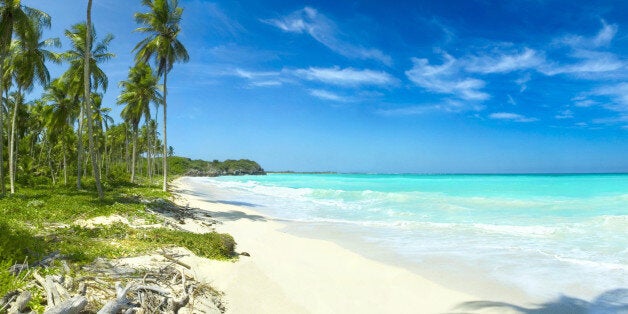 A British man visiting the Bahamas has been shot dead in front of his family when masked gunmen burst into his family's home.
Edgar Dart, 56, was killed after he struggled with robbers who broke into his mother's home on Grand Bahama, the Royal Bahamas Police Force said.
Mr Dart, who lived in Winnipeg, Canada, was visiting his mother in the island's Emerald Bay neighbourhood when the attack happened at around 7am local time on Tuesday.
The three robbers tied up family members with duct tape and Mr Dart was shot during the ensuing struggle, assistant commissioner Emrick Seymour said.
The attackers, reportedly armed with a gun and a machete, are said to have stolen jewellery and other personal belongings.
Philip Poole, Mr Dart's brother-in-law, told the Daily Mail the gang threatened Mr Dart's teenage son George and five relatives and tied them up as he lay dying on the floor.
He said his own son, Pip, 29, had also been attacked and left with machete wounds.
Mr Poole told the Mail: "Edgar was a tough guy and as soon as the men burst into the house he remonstrated with them. One of the raiders then shot him in the chest.
"The gang then tied everyone up, including his mother Joy and George. I have been told they were forced to look on helplessly as Edgar lay on the floor bleeding to death in front of them.
"It took him around an hour to die and there was just nothing they could do for him."
Mr Poole said another family member managed to free herself and raise the alarm, but Mr Dart was already dead.
The gang is believed to have cut the phone lines leading to the house before the attack and fled in a gardener's van.
Mr Seymour said police had not yet made any arrests, and appealed to the public for help.
He said: "We are right in the middle of our investigation into this situation and we are following some leads."
A spokeswoman for the Foreign Office said: "We are aware of the death of a British national in the Bahamas and were providing consular assistance."
The death was the sixth murder on Grand Bahama this year and 30 for all of the Bahamas, an island chain just off the south east coast of Florida.
Popular in the Community