A grieving mother's appeal to find the stolen hat of her late baby daughter is gathering pace.
Katie McGregor's bag was stolen from a London pub earlier this month, and among other things contained the little red crochet hat her daughter Isobel was wearing when she died.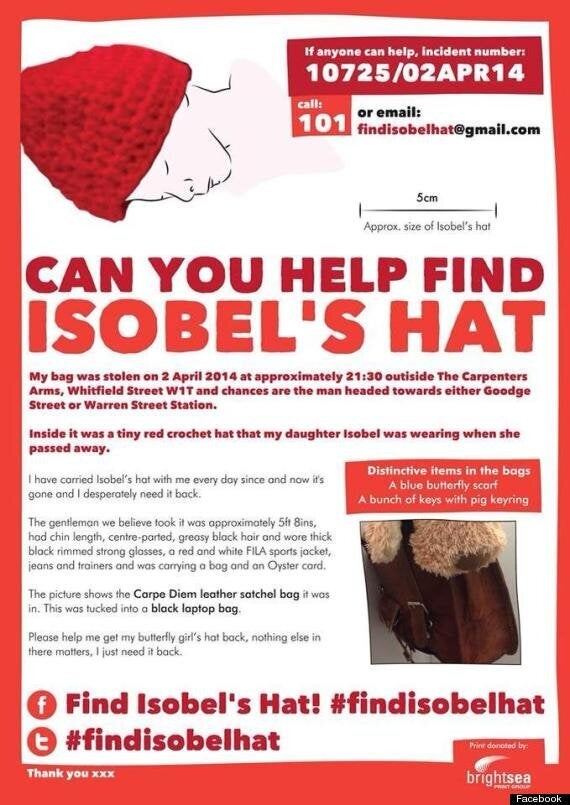 "Nothing else matters – the laptop, phones, everything else they can have, just please please give me my angel's hat back."
The bag was stolen from the Carpenter's Arms pub in Whitfield Street on 2 April at around 9.30pm.
McGregor adds: "The gentleman we believe took it was approximately 5ft 8, had chin length centre parted greasy black hair, thick black rimmed strong glasses. He was wearing a red and white FILA sports jacket, jeans and trainers and was carrying a bag and an Oyster card.
"The pictures show the hat and the Carpe Diem leather satchel bag it was in. These were tucked into a black laptop bag.
"Please help me get my butterfly girl's hat back, nothing else in there matters, I just need it back."