Hundreds of millions of pounds spent stockpiling an anti-viral drug to combat a flu pandemic was a complete waste of money, a new report has claimed.
The UK spent £473m on Tamiflu, which was widely prescribed during the swine flu outbreak in 2009, but the drug works no better than paracetamol, landmark analysis said.
The study by the Cochrane Collaboration suggested that Tamiflu shortens flu symptoms by between a day and half a day. But the authors said there is "no good evidence" to support claims that it reduces flu-related hospital admissions or the complications of influenza.
The researchers also claimed that taking the drug, which was given to 240,000 people in the UK at a rate of 1,000 a week, has been linked to suicides of children in Japan and suggested that, far from easing flu symptoms, it could actually increase a person's risk of nausea and vomiting.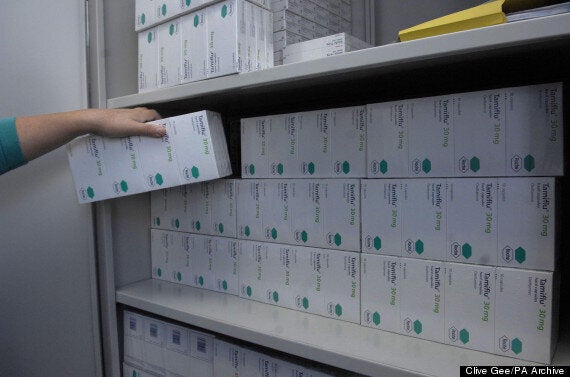 Dr Tom Jefferson, an epidemiologist with The Cochrane Collaboration described the drug as "toxic."
The findings of the review may cause further questions to be raised about the Government's stockpile of the drug
The Department of Health began accumulating Tamiflu in 2006 in response to the increasing concerns about bird flu.
Eight children who took the drug in Japan ended up committing suicide after suffering psychotic episodes. Other side effects included kidney problems, nausea, vomiting and headaches.
Many people reported feeling anxious or depressed when taking the drug.
Pharmaceutical company Roche said it "fundamentally disagrees" with the latest review. And the Department of Health said that Tamiflu has a "proven record" of safety, quality and efficacy. But a spokeswoman said that health officials regularly review all published data so will consider the latest Cochrane review "closely".
But Dr Carl Henegen, professor of evidence-based medicine at Oxford, said: "This drug was given to 1,000 people a week over a phone line, but it was no better for symptom relief than over-the-counter medication — and you're talking about potentially serious complications. I wouldn't prescribe it to my patients."
The review is published on Thursday in the British Medical Journal.
Popular in the Community