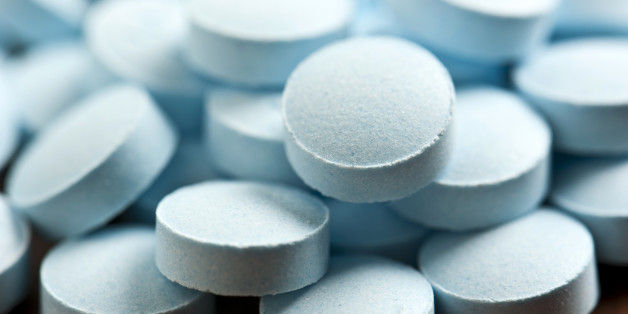 Juanmonino via Getty Images
Viagra - the drug to help with erectile dysfunction - has been linked with one of the deadliest forms of skin cancer, according to the initial findings of a new study.
With use of the little blue pill on the increase - it is taken not just by older men but increasingly by younger men - the findings are of concern.
Researchers from a number of top medical universities looked at data from a 2000 Health Professionals' Follow-up Study on nearly 26,000 men, 6 percent of whom had taken sildenafil, more commonly known as Viagra.
SEE ALSO:

Ten Things You Need To Know Before You Ignore an Unreliable Erection
The group that had a history of Viagra use had roughly double the risk of developing melanoma than those who hadn't ever taken the drug, while those who were currently taking the drug had an 84% higher risk of developing melanoma, said the preliminary study, released Monday in the journal JAMA Internal Medicine.
While researchers said it's still too early to alter prescriptions of the blue pill, they urged increased investigation into its link to melanoma.
WHAT IS MELANOMA?

Melanoma is a rare and serious type of cancer that begins in the skin and can spread to other organs in the body.

The most common sign of melanoma is the appearance of a new mole or a change in an existing mole. This can happen anywhere on the body, but most often the back, legs, arms and face are affected.

In most cases, melanomas have an irregular shape and more than one colour. They may also be larger than normal moles and can sometimes be itchy or bleed.

Source: NHS.UK
Story continues below the slideshow:
"[P]eople who are on the medication and who have a high risk for developing melanoma may consider touching base with their primary care providers," Dr. Abrar Qureshi, co-author of the study and professor and chair of the dermatology department in the Warren Alpert Medical School at Brown University, told NBC News.
In the UK, over 10,000 people are diagnosed with melanoma - the rarer form of skin cancer. In men it tends to develop on the best and back.
The new study's findings, reported HuffPost US, "seem to fly in the face of a previously study that said Viagra could help defend against melanoma". In that 2011 study, conducted by Dr. Viktor Umansky and his team at the University Medical Center Mannheim, Viagra was shown to neutralize a melanoma tumor's inflammatory immune response in a group of mice. However, as pointed out by Slate, there are many issues with medical trials on mice extending to human trial successes.