Author and food stylist, Uyen Luu's new cookbook has a variety of healthy recipes that have been passed down through her family.
Stir-Fried Udon Noodles and Vegetables (serves 2)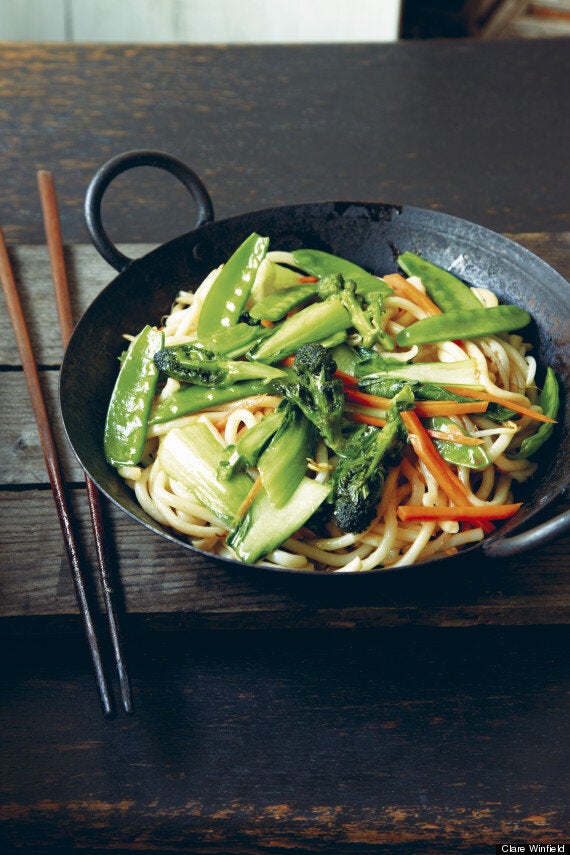 2 tablespoons cooking oil
1 teaspoon light soy sauce
250 ml white wine or water
2 Asian shallots or 1⁄2 red onion, diced
1 carrot, cut into matchsticks
4 stems of purple sprouting broccoli, roughly chopped
a small handful of mangetout
1 tablespoon oyster sauce
1 head of bok choy, roughly chopped
1 tablespoon crushed roasted salted peanuts or cashew nuts
Heat the oil in a frying pan or wok and fry the onion until softened. Add the noodles, sugar, salt, pepper, and soy sauce and fry, stirring quickly (with cooking chopsticks if you have them) for 5 minutes. Add a splash of wine to steam the noodles, and keep separating them so that they don't stick together.
Transfer the mixture to a plate. In the same hot pan or wok, heat another dash of oil, then fry the shallots until browned. Add the carrot, broccoli, mangetout and oyster sauce and stir-fry for 3 minutes. Now add the beansprouts and a cupful of wine to help steam the vegetables and cook for 2 minutes. Add the bok choy at the last minute.
Remove the pan from the heat, add the noodle mixture and stir well. Sprinkle with nuts and serve hot or at room temperature.
Caramelized Sardines in Coconut Water (serves 2)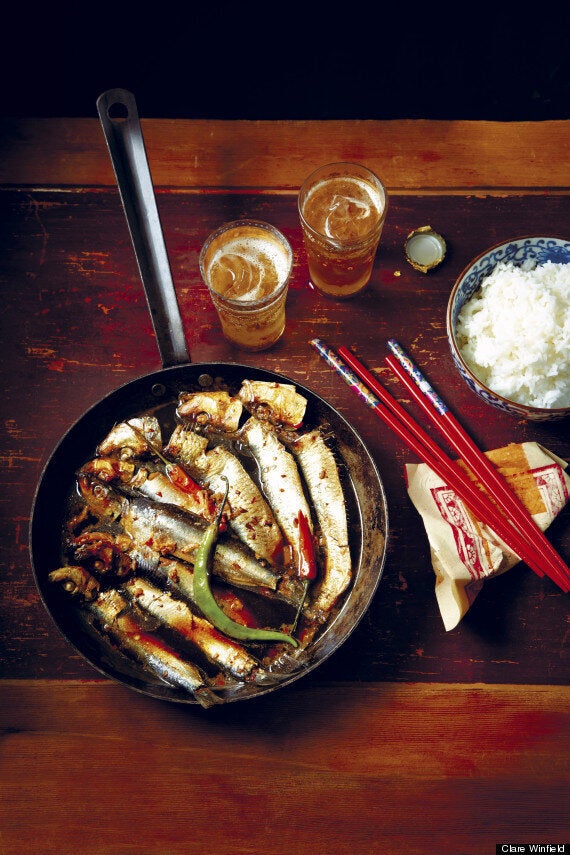 1⁄2 red onion, finely chopped
350 g whole sardines, scaled and gutted
150 ml coconut water (or use fresh water plus 1 teaspoon sugar)
1 teaspoon coconut caramel
Heat the cooking oil in a frying pan over medium heat and fry the onion until browned.
Add the sardines to the pan and fry for about 2 minutes on each side.
Add the coconut water, chilli, pepper, coconut caramel, sugar, fish sauce and vegetable oil. Bring to the boil, then cover with a lid and simmer over low heat for 20 minutes.
Serve with cooked rice, or a palate-cleansing soup and fried greens.
If you cannot find coconut caramel, melt and caramelize some palm sugar or raw cane sugar to colour the dish.
Avocado Ice Cream (serves 4-6)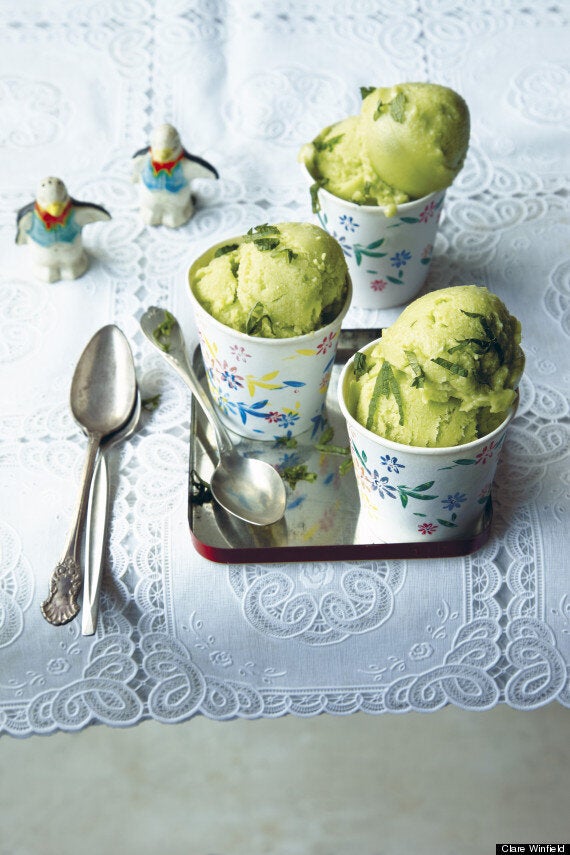 5 tablespoons sweetened condensed milk
ice cream maker (optional)
Peel, stone and chop the avocados. Put in a blender or food processor with the coconut water and condensed milk. Blend until smooth. If you do not have a blender or food processor, mash in a bowl with a potato masher or fork until smooth.
Churn in an ice cream maker for 1 hour. Freeze for at least 2 hours. If you do not have an ice cream maker, after freezing it for 2 hours, blend it again. Repeat at least twice over 2 days.
To serve as a smoothie, simply put the ingredients in a blender (with or without ice) and use only 4 tablespoons sweetened condensed milk. If you do not wish to use dairy, sweeten with sugar instead.
Hungry for more? Why not get your hands on Uyen Luu's cookbook, My Vietnamese Kitchen for more irresistible recipes.
Related