Being a Royal is all about waves. But Prince William was outclassed by his wife Kate during a boat race in New Zealand.
The Duke and Duchess of Cambridge's yachting duel in waters off Auckland ended with an emphatic victory for Kate.
She won two races piloting an America's Cup sailing boat, leaving William trailing in her wake.
Back on dry land, the Duke joked "we were sabotaged" and when someone said the Duchess was looking pleased he replied: "I bet she is. Selfless husband. I wanted a quiet night."
Eric Haagh, 36, the skipper of the Duke's boat, said: "William was a bit nervous at the start. These boats are very powerful and he just wanted to get on the grinder (sail winch) to begin with.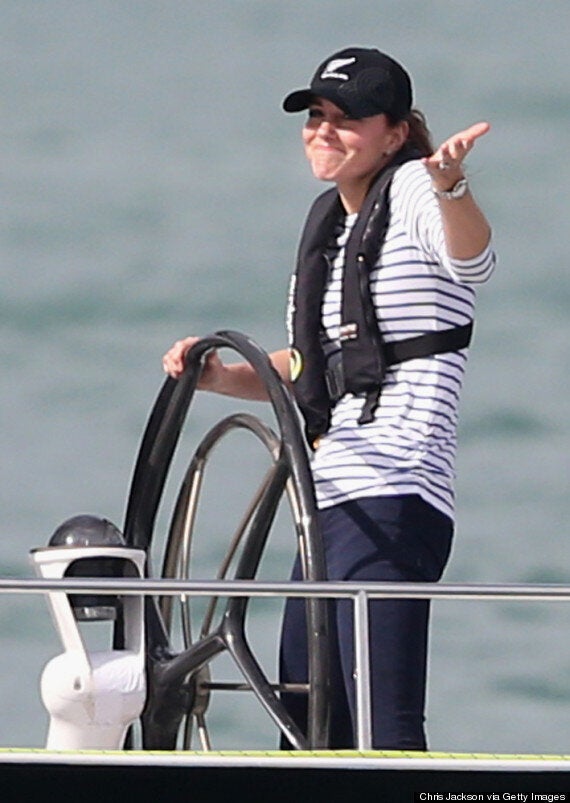 Owned: Kate showed William who was queen of the waves
"When we wiped out because of the problem with the sail we were near to some rocks and William said, 'That'll be a good photo'.
"William was a good sailor but Kate pushed us around into a bad position. She did very well. William was very competitive right from the start - he didn't want to lose. When Kate won both the races he just said, 'At least she'll be happy'."
As they set off on their respective boats, the Duchess - who was wearing a striped Breton-style top by Me and Em and skinny navy jeans, patted William on the back and said: "Take care." He replied: "Yeah, see you later."
The skipper of Kate's boat was Dean Barker, Team New Zealand captain and a crew member of his nation's 2000 America's Cup team, who had taken William sailing in Auckland in 2010.
The Duke and Duchess wore baseball caps and lifejackets and were given the job of taking the helm.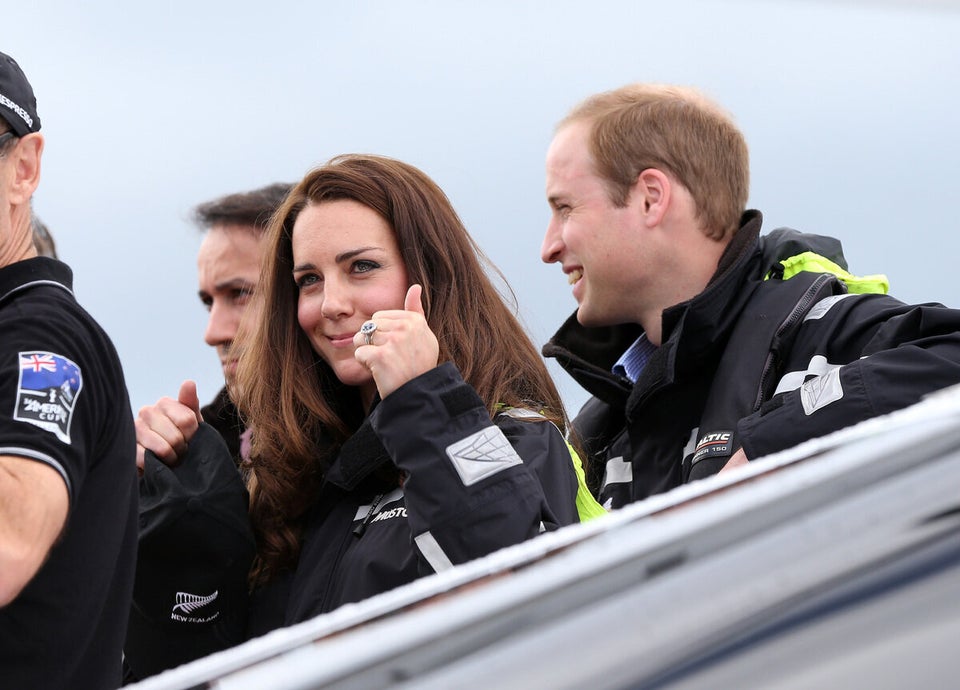 Royal visit to Australia and NZ