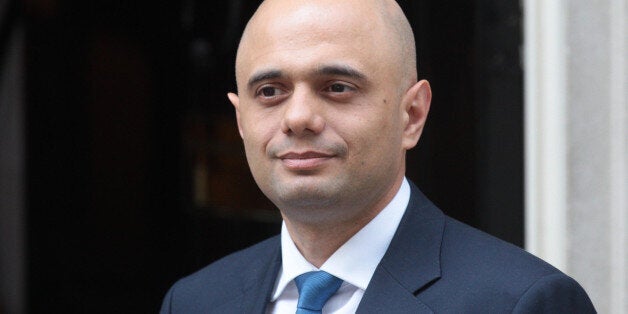 Culture secretary Sajid Javid is facing a growing backlash among arts groups as actors' trade union Equity criticised him for praising ticket touts as "classic entrepreneurs" who should be able to charge however much they want.
Equity's assistant general secretary Martin Brown told HuffPostUK: "Ticket touts are modern-day spivs. The price of West End show tickets is already fairly high, get one from a tout and you will pay through the nose – none of that extra gets anywhere near the actors or anyone else who has worked hard to put the show on.
"Tickets to shows at subsidised theatres are low because tax payers' money goes to keeping them low. Why should ticket touts get a benefit from charging over the odds? Sajid Javid is simply wrong on this and I look forward to meeting him so that I can put the arguments to him directly."
Willy Donaghy, senior official for the arts and entertainment of media trade union BECTU, said: "We disagree profoundly with the new Culture Minister on the issue of ticket touts. In our view they are economic parasites who contribute nothing whatsoever to the creation and staging of new arts events.
"By creaming off billions of pounds from the pool of private money available for spending on culture, touts are depriving the arts sector of badly-needed income at a time when public funding is in steep decline. They could help to kill off parts of the industry that is currently providing their ill-gotten gains."
Touts are offering tickets online to Kate Bush's comeback gigs for as high as £2,500 each, while pairs of tickets for this Sunday's sold-out Premier League match between Manchester City and Liverpool are on sale for up to £5,000.
"They provide a service that can help people who did not obtain a supply of tickets in the original sale to purchase them for sporting and cultural events. As long as those tickets have been acquired genuinely and lawfully, it is an honest transaction, and there should be no Government restriction on someone's ability to sell them."
He dismissed a Labour MP's concerns about touts' high prices as those of the "chattering middle classes and champagne socialists", adding that "they are providing a service that deserves to be rewarded".
A spokesman for the Football Supporters' Federation said: "Football tickets are expensive enough without clubs allowing a third party to get between fan and club, especially one which has no objective other than to get their hands on fans' money."
Tory MP Mike Weatherley, who is co-chair of the All Party Parliamentary Group on Ticket Abuse, which has been looking into the touting of tickets, said: "It's my job now to show him that he is wrong on this subject!
"Sajid is a very capable person who I am sure will respond to sound argument. Once our report is published, I will be seeking an early meeting with him."
He wrote on HuffPostUK: "Perhaps you're mad keen on culture. Perhaps in between making all that money, you were hanging around galleries, theatres, cinemas, concert halls, comedy clubs, libraries, dance studios, painting classes. Perhaps you've seen how people manage on a shoe string, perhaps you've seen the awful conditions backstage in many theatres, perhaps you know about the crap wages that most people in the arts work with. Perhaps you know about the terrible crisis we have in libraries, depriving people of access to knowledge and culture."
"If you do, you'll know it's a very, very different world from the outrageous, lavish, crazy world you lived in while you were at Chase Manhattan and Deutsche Banks."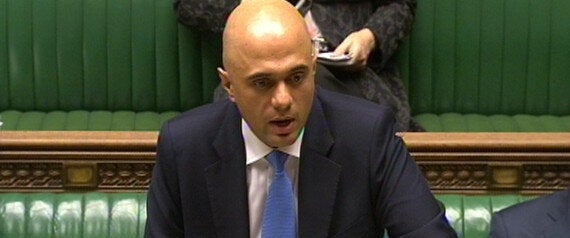 10 things you need to know about Sajid Javid, Maria Miller's replacement