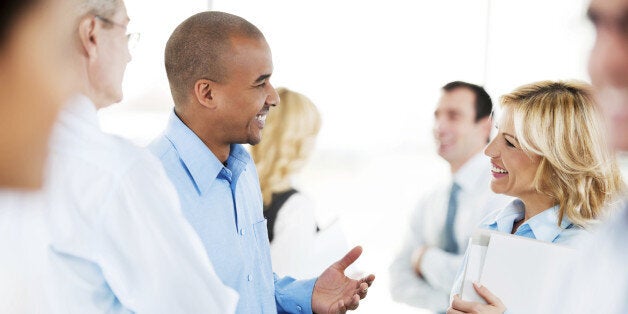 Abundant holiday entitlement, a bulging pay-packet, easy-going bosses, flexible hours… When you're feeling disillusioned by the daily grind, it's easy to fantasise about that dream job where the perks are plenty, the bonuses are big and the vending machine is free.
Certainly the technology giants are getting something right with their Utopian campuses (think Willy Wonka's Chocolate Factory for technophiles): Fortune magazine awarded Google the number one spot in its list of 'Best Companies to Work For' for the fourth time running in 2013.
But according to research, there's a lot more to work happiness than table football in the foyer, free drinks in the kitchen fridge and complimentary scooters for scooting between meetings.
When it comes to being happy at work the most important consideration is the fulfillment you gain from the work itself, not what you do when you're not working.
According to Action For Happiness, a movement for positive social change, being given the opportunity to play to our strengths is an important step towards greater job fulfillment – this not only boosts self-esteem, it promotes a sense of mastery. So if you feel you've been hiding your light under a bushel, now could be the time to have a chat with your boss about what you really have to offer.
Positivity is not surprisingly another key driver. The action group says "experiencing at least three positive emotions for every negative one is said to be the ratio for individuals". And the way to attain this? Simple – spend less time defending and advocating your own ideas and more time acknowledging the successes and contributions of your co-workers.
A growing body of evidence suggests that a sense of autonomy is also essential if we want a true sense of happiness in our work – in other words, the freedom to shape our role and take control and ownership of our tasks and projects.
Some organisations achieve this by allowing employees to allocate a certain amount of time each week to work on any project they want. As well as fuelling interest and engagement from employees, this has a proven positive impact on productivity and results. Why not raise this as a suggestion at your next one-to-one?
What have you done to make work wonderful? Share your stories on Facebook or Twitter using the hashtag #makeworkwonderful
Failing that you could always take inspiration from some of these more leftfield approaches to finding happiness at work. From heart-rate monitors to hypnotism, happiness is just a click away…