A Pakistani court has withdrawn the case against a nine-month-old baby who was accused of attempted murder alongside 12 members of his family.
Musa Khan was accused alongside his father and grandfather of being part of a mob who threw rocks with intent to kill police.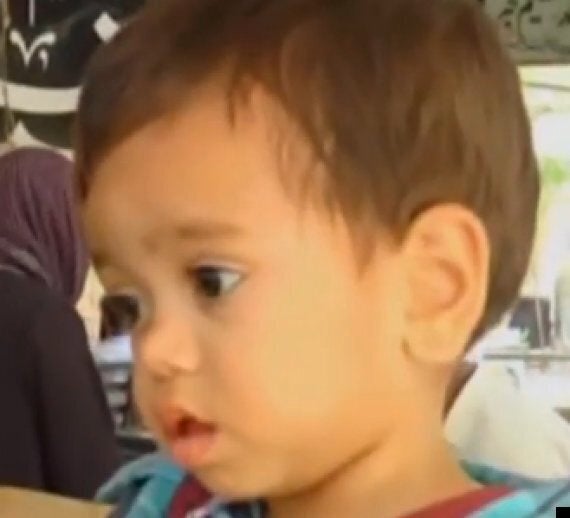 Musa Khan is accused of throwing rocks with intent to kill police
But the family claimed they were merely part of a group protesting against gas cuts and price increases in Lahore.
Pakistan media broadcast images of the infant in his first court appearance, sitting on his grandfather's lap and clasping a bottle of milk.
His grandfather asked journalists covering the case: "He doesn't even know how to pick up his milk bottle properly. How can he stone the police?"
Speaking at the hearing, defence lawyer Irfan Sadiq said: "Police told the court that the nomination of Musa in the case of attacking police and gas company officials was a human error and Musa is not required."
The case against the rest of Musa's family is still proceeding.