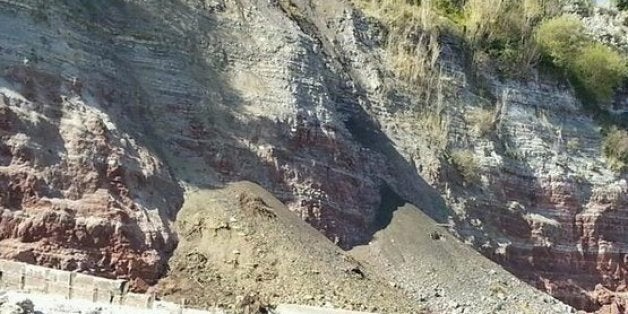 A large landslide caused 30 tonnes of cliff face to fall onto a beach this afternoon.
Emergency services rushed to the beach near Penarth, in the Vale of Glamorgan, at 12.40pm.
Nobody was injured in the incident and no properties are believed to have been put at risk.
Police and local authorities have cordoned off part of the beach and made the area safe.
A spokesman for South Wales Police said: "The council are currently reviewing the landslip to make sure that it is safe.
"Residents have been informed in the immediate vicinity. We don't believe at the current time that it presents any danger.
"The affected area has been cordoned off and we are maintaining a police presence to make sure nobody breaches that cordon."
A spokeswoman for South Wales Fire and Rescue Service said 22 firefighters attended the incident.
"We surveyed the area to make sure it was safe, cordoned off the area and made sure there were no people involved and no properties at risk," she said.