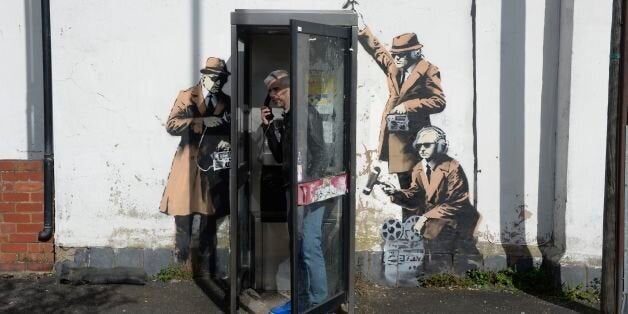 Banksy has produced what is suspected to be his latest work, on the side of a house near the government's spy centre.
Produced on a wall near GCHQ in Cheltenham, the image shows agents spying around a dilapidated phone box.
"While not officially confirmed by his website, this piece has has all the Banksy characteristics in narrative, style and execution."
If it is his work, it will be the artist's first image since his month-long residency in New York in 2013. Take a look below.