A mother who was attacked by a bear outside her Florida home has told how she could hear the animal's teeth digging into her head.
Up to five bears are reported to have been hunting through her rubbish bins when Terri Franna walked into her Seminole County garage on Sunday.
Franna was attacked by a black bear which "dragged her from inside the garage out into her driveway," Seminole County Sheriff's Lt Pete Brenenstuhl told CNN News.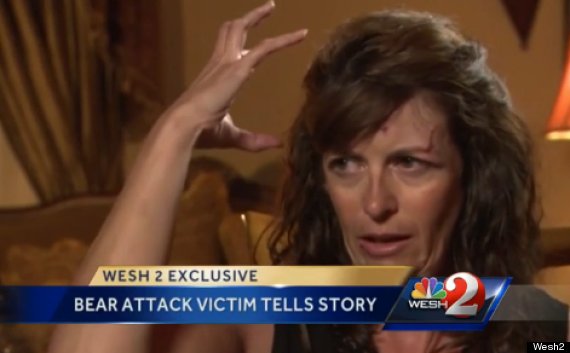 Terri Franna has told how she prayed as the animal held her in its jaws
She managed to escape and run back into her house, alerting her husband to call 911.
She told WESH: "I saw this large bear charging at me, so I turned and started to run and she must have turned and stood on her hind legs and pushed me down, because I've got both her paw claw marks on my neck all the way down to my waist.
"I could just hear her teeth marks going through my scalp."
Franna, who was treated in hospital for her injuries also told how she prayed for mercy during the attack.
"I just thought 'God, please this can't be the end. It can't end like this.' I literally heard Jesus say to me, 'It's OK, you will be at peace with us.'
"I replied: 'Please, my kids need me,' then the bear released my head."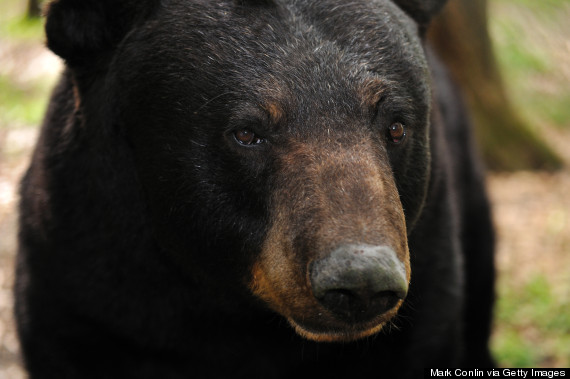 There are believed to be around 3,000 black bears in Florida
A statement issued by the Florida Fish and Wildlife Conservation Commission on Sunday said: "The FWC has positioned several traps in the area and is reaching out to residents of this neighbourhood to discuss actions they can take to avoid encounters with bears.
"The FWC reminds residents in this area to be aware of their surroundings and always supervise pets and children outdoors. The FWC relies on residents to report threatening bear behaviour."
There are thought to be around 3,000 black bears in Florida and it is illegal to kill the animals or possess or sell bear body parts.
If you encounter a bear on your property, the FWC recommends scaring it away by "yelling, banging pots and pans, use an airhorn, or anything else that makes a lot of noise."