The medals which will be awarded to athletes at the Glasgow 2014 Commonwealth Games have been revealed to the public for the first time.
They were unveiled at the city's Kelvingrove Art Gallery and Museum during an event which also demonstrated the medal procession ceremony.

Designed by jeweller Jonathan Boyd, who worked with specialists at Glasgow School of Art, the handmade medals weigh 100g and are made from silver gilt for the gold, silver and bronze.
Former Commonwealth gold medallist Iwan Thomas hosted the event, which also featured Scotland's most decorated athlete, Allan Wells MBE, and aspiring future star Joseph Amouzou, 18, who attends the Glasgow School of Sport.
Amouzou is the reigning under-20 indoor triple jump champion and hopes to compete in future Commonwealth Games.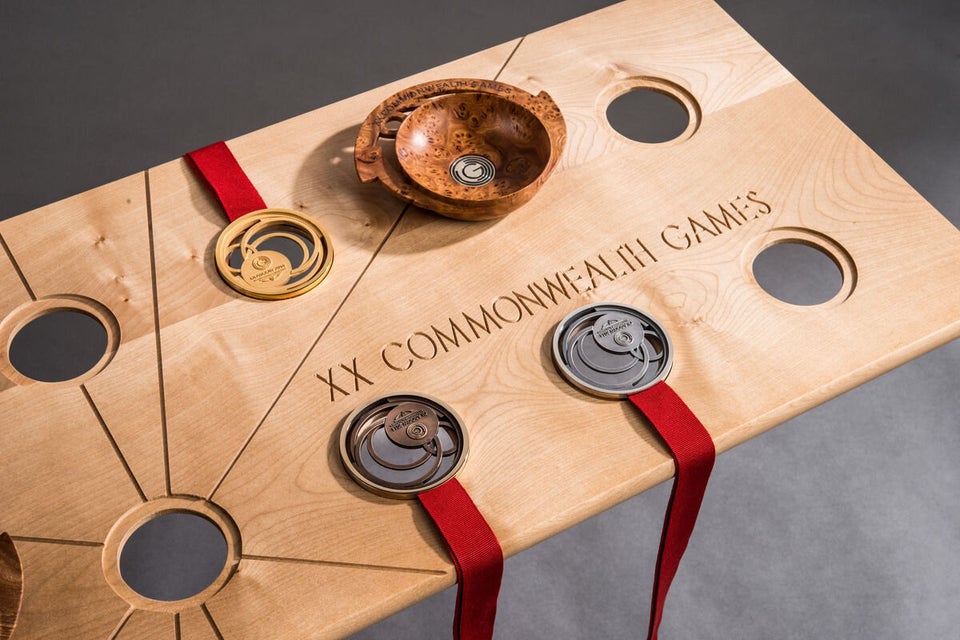 2014 Commonwealth Games Medals
Chairman of Glasgow 2014 Lord Smith of Kelvin said: "These medals are the coveted prize that all the athletes coming to compete at the Glasgow 2014 Commonwealth Games have in their sights - the ultimate reward for all those years of toil, training and dedication.
"Our medals are unlike any I have seen before and are a unique representation of the stunning, contemporary vision of Scotland that will be beamed around the world. With just 100 days to go until the opening ceremony, the stage is now well and truly set for an outstanding XX Commonwealth Games."
Shona Robison, the Scottish Government's minister for the Commonwealth Games and Sport, said: "It is fantastic to see the medals for the Glasgow Commonwealth Games revealed.
"They look absolutely stunning and I'm sure that all the athletes, who have worked so hard to get here and compete, will be honoured to receive one of these medals.
"The Games are proving a great showcase for Scottish designers, from these fantastic medals designed by Jonathan Boyd to the wooden quaichs by Paul Hodgkiss and the dresses for the female medal-bearers by Kerry Nixon.
"We are celebrating 100 days to go today before we are host to the largest sporting and cultural event ever seen in Scotland. The final pieces are all coming together as we get ready to deliver the best Games ever and to showcase Scotland on a global stage."