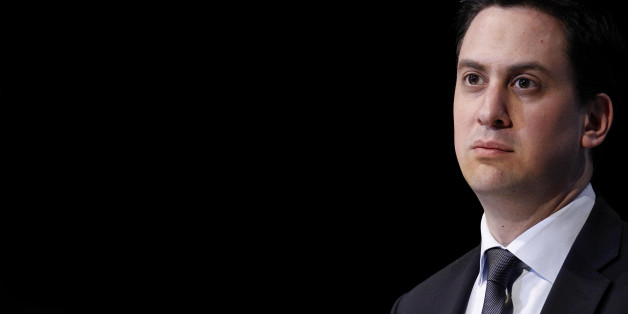 Peter Byrne/PA Archive
Ed Miliband has been urged by a senior Labour party figure to go "further and faster" to woo business in order to ensure Labour win the next election.
Alan Milburn, a former health secretary under Tony Blair, said that Miliband and shadow chancellor Ed Balls need to adopt a make a series of changes to show the party is on the side of wealth creation, like dropping plans to bring back the 50p top rate of tax.
"Being a "One Nation" party means governing in the interests of all sections of society, better and worse-off alike. Reintroducing a 50p higher income tax rate does not match that objective," he wrote in the Financial Times.
Milburn said the Labour leadership should support an extra runway at the Heathrow airport and unequivocally back the controversial HS2 project, which Balls threatened to pull the plug on last year if it was mismanaged and over-budget.
The former Labour minister said that the party needs to embrace a "more avowedly pro-business agenda" in order to avoid a "rerun" of the 2010 election campaign, when not a single major corporation was prepared to endorse it".
He wrote: "Overcoming that will need more than a repeat of John Smith's famous prawn cocktail offensive. It will need Labour to embrace a more avowedly pro-business agenda and match it with a more overtly pro-business tone. The Eds need to say it and look like they really mean it."
"If the Eds play it right they can make the economy an advantage for Labour not a disadvantage come the 2015 election."
The Labour leadership have usually brushed aside accusations of being anti-business by insisting that they are anti "business-as-usual agenda".
Milburn's message was seized upon by the Tories, with business minister Matthew Hancock tweeting: "It's official. Labour say Labour are the anti-business party."
It's official: Labour say Labour are the anti-business party http://t.co/X0xojeISUm #DontGiveTheKeysBackToTheGuysWhoCrashedTheCar

— Matt Hancock (@matthancockmp) April 14, 2014