Kelly Osbourne has hit out at Paris Hilton on Twitter, after an alleged incident between the two at the Coachella festival.
The Mirror are reporting that while Kelly spoke with friends backstage at the festival, Paris was reportedly seen wandering over to her before stopping in her tracks and giving her some serious side-eye, though it's not clear exactly why.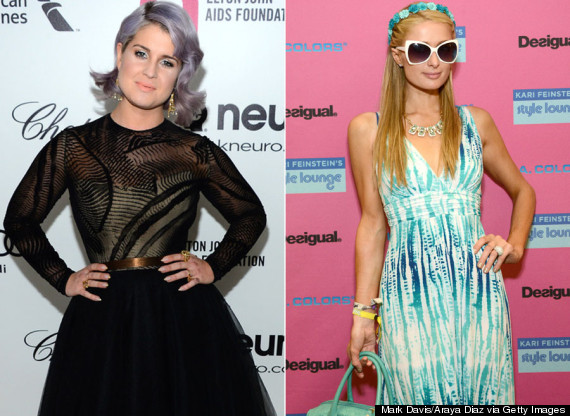 Kelly Osbourne and Paris Hilton
Coming from The Osbourne family, Kelly was hardly going to be one to let this one lie, and took to her Twitter page to accuse Paris of being childish.
In the tweet, which has since been deleted, Kelly wrote: "Please grow up, there is no need to act like a child you could of joined us it's not 2005 no one cares."
A source told The Mirror: "As far as Kelly is concerned, this is something out of nothing. Paris is being ridiculously sensitive and attention-seeking. Kelly was sitting with some mates, minding her own business, when Paris suddenly started bitching and moaning, and slagging her off.
"She was asked by someone else to join the group, but declined and swanned off. The pair didn't speak for the rest of the weekend."
Meanwhile, Paris seems completely oblivious to any kind of incident between the two of them, writing on her own Twitter page:
@KellyOsbourne, getting tweets about us. I'm confused, as I did not see you once this entire weekend. No clue how these stories get invented

— Paris Hilton (@ParisHilton) April 14, 2014
She obviously hasn't let the alleged feud ruin her enjoyment of the festival, though, as she also tweeted she'd had the "best time ever" at the festival.
The pair's feud does go back quite a few years, after Kelly accused the heiress of being a bad influence on teenage girls back in 2006 (in other words, back when teenage girls knew who Paris Hilton was).
Meanwhile, this isn't the first time Kelly has used her Twitter page to hit out at a fellow celebrity, as last year she criticised Lady Gaga when she committed the ungodly crime of sending her a birthday cake.
A birthday cake, indeed. What a monster.
href="http://www.facebook.com/HuffPostUKEnt"target="_hplink">LIKE US ON FACEBOOK

| FOLLOW US ON TWITTER