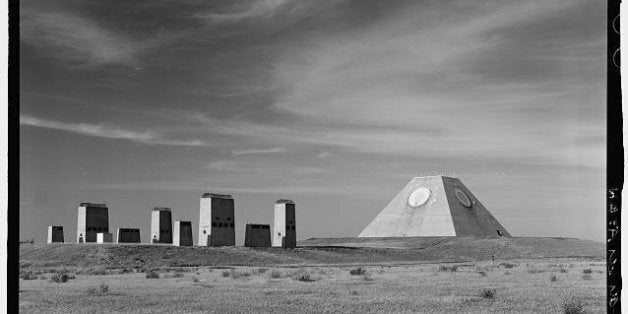 The US Library of Congress has released a dramatic and haunting set of pictures of a giant pyramid it once built to track the end of the world.
The images look like the set of a movie. The pyramid rises stark against the flat backdrop and stormy skies, an alien structure in another world.
But in fact they depict something only a little more prosaic - the Stanley R. Mickelsen Safeguard Complex in Cavalier County, North Dakota. That said it does have a mysterious official location - 'Northeast of Tactical Road; southeast of Tactical Road South'.
The pyramid was built to track the progress of a nuclear war - if one ever occurred - via a massive, dedicated radar system. The complex provided launch and control systems for 30 anti-ballistic missiles - the maximum permitted under the 1972 Anti-Ballistic Missile Treaty. It operated for just a year, from 1975 to 1976, before it was deactivated.