It's a lovely snap, but let's remember that (at least) one of these beaming faces is responsible for the young businesswoman's death.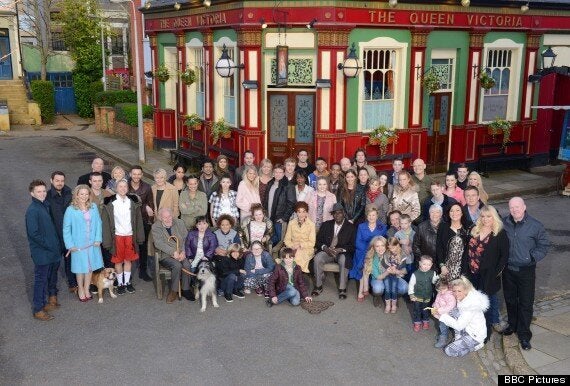 Let's also take a second to think about actress Hetti - are bosses going just photoshop her out of the new snap once her character kicks the bucket?
Y'know, would it have been that difficult to wait until after funeral before grinning for a chummy snapshot?
The picture shows old favourites including Ian Beale (Adam Woodyatt) and Phil Mitchell (Steve McFadden) posing outside the Queen Victoria pub, alongside the ever-expanding Carter family and our favourite recent addition - Lady Di the dog.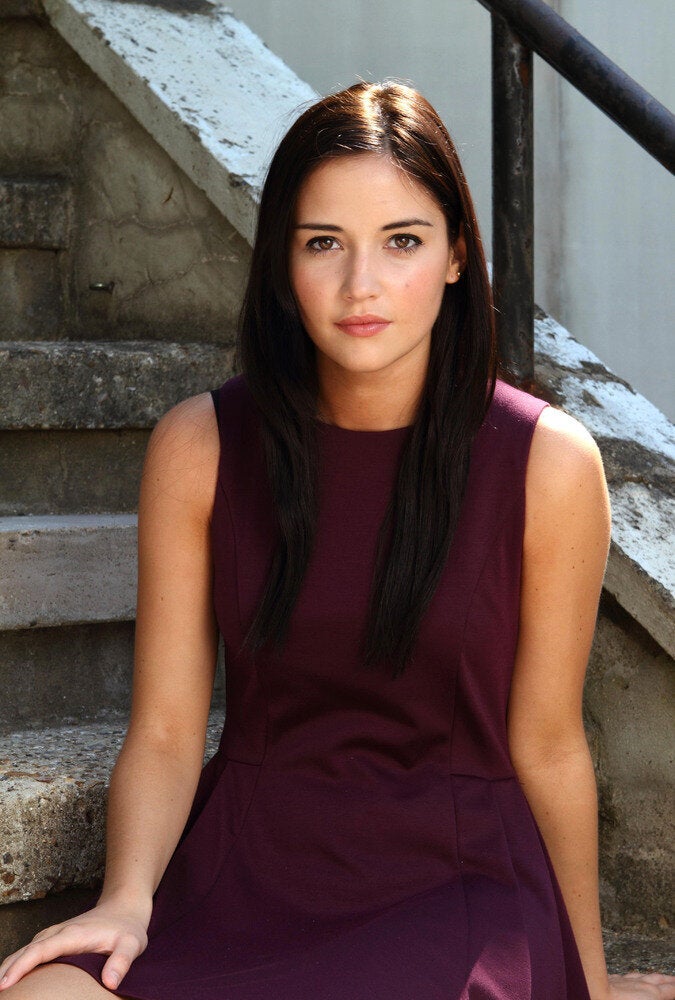 'EastEnders': Who Killed Lucy Beale?