Bruce Dern's performance in 'Nebraska' was described as "career-defining" when he turned up on the Best Actor shortlist for this year's Awards Season.
In Alexander Payne's critically-acclaimed film, Bruce plays a father who embarks, with his adult son, on a journey to claim a million-dollar prize; what begins as a fool's errand becomes a search for the road to redemption.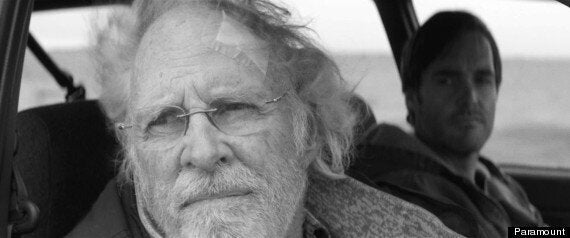 Bruce Dern's performance in Nebraska has been described as "career-defining"
As well as his Oscar nomination, Bruce Dern's performance earned him the Best Actor award at the Cannes Film Festival, and a host of other nominations. To celebrate the film's home release this week, the septuagenarian first-time Oscar nominee reveals how it feels to be recognised by his peers - finally...
Q: 'Nebraska" was one of those surprise hits in 2013. Lots of Oscar buzz for that movie. Did it surprise you?
Dern: Yes, it did. But to be honest, I loved every minute of it! Going back to the Oscars after 35 years means everything to me. When I won in Cannes, I was stunned. I didn't know about it until a day later because I already had left town. But the right guy, Alexander (Payne), picked up the trophy for me.
Q: You play Woody in this film, a guy from the Midwest. Was this part easy to play for you?
Dern: I wouldn't say it was easy, but it was easy for me to relate to Woody having grown up in the Midwest myself. It was just a well-written and fully developed character. Those are hard to find in Hollywood these days.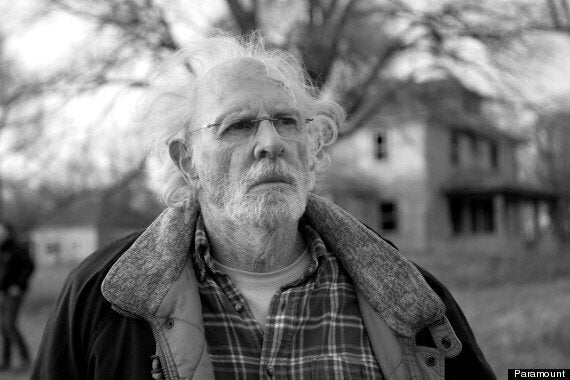 "He's a fair man and he believes everybody else is going to be fair. And when they're not, there comes the story."
Q: What do you remember about living in the Midwest as a child?
Dern: Whenever we'd drive west in the car, we'd have a contest to see who would see the mountains first. Before you can get to that, you've got to go to Nebraska, because once you leave Grand Island, it's the first time you get a hint of those mountains out there. So there was a stoic-ness about the trip and excitement about it because a lot of my people were from Utah. We always got stoked about that. Once we got past central Iowa, the people were monumental to me. They were bigger than life, not in size, although they were bigger size-wise too, because the kids are hauling ice or shucking wheat or whatever it is that they do. There was an honesty and integrity, even at the gas station. So I always felt that once I left Illinois, everyone was fairer than where I lived. That was the quality I picked up on more than anything else in the script. There's just kind of a fair-honesty about everything.
Q: What did you make of your character in the movie?
Dern: If there's one ingredient that Woody has—and I don't know if he knows he has it—he's a fair man and he believes everybody else is going to be fair. And when they're not, there comes the story.
Q: How do you feel about the movie being in black and white?
Dern: All my life, but particularly from the ages 0 to 20, my whole feeling about the entire Midwest is that it's all black and white. If you went into Chicago 20 miles north, it was in color. It's not because I discovered it in newsreels or anything else, but because of the texture of the people. There is an honest sense you get once you get away from the big cities, and black and white picks that ups— the nobility, honesty, forthrightness and fairness. It's all there in black and white. There's not a thing in "Nebraska," that isn't part of what's in my heart and where I grew up.
Q: What drew you to the screenplay?
Dern: The wonderful thing about Bob and Alexander's material is that it works on the page. You could get robots to do this and it will work. The excitement of it is you have a director who is standing right next you, and you can feel his pulse. He knows the scripts works. Eighty percent of his job, he feels, is accomplished in his casting. So we all knew he felt we were the person (we were playing). He'd sit there watching the movie. He's the first one seeing it. And if it's not quite what he wants to see, he pokes you a little and says, "Two" or "Take 2," meaning, "Do it again."
He's like the guy in the huddle with you, calling the plays, and then he's going to sit back and see if you run them well. It's an experience I've never had before in my career, and I've worked with plenty of people who have major game as directors. I'd never been in a piece of material where it was all there to begin with. We didn't have to add anything, and I'm Mr. Add, trust me. I'm the guy who puts in anything I can to make Brucy look a little better. (He chuckles.)
Nebraska is out on Blu-ray and DVD now. Watch the trailer below...
Popular in the Community