A Tory MP says she would have stood down if two men who made allegations against former deputy speaker Nigel Evans felt she had pressured them to go to the authorities.
Sarah Wollaston said she made the offer to step down to two complainants who confided in her ahead of taking their allegations against Mr Evans to the police.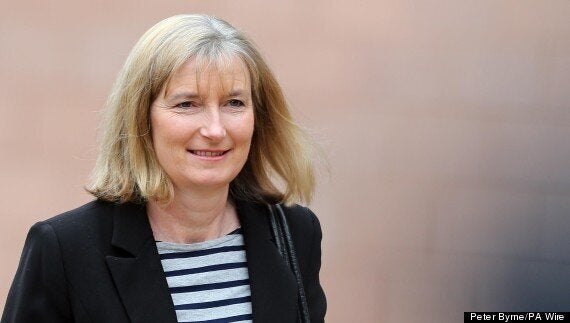 Sarah Wollaston said both men she spoke to are clear she did not pressure them
Mr Evans was acquitted of sexual offences last week after a trial at Preston Crown Court.
Dr Wollaston had raised allegations linked to Mr Evans with Speaker John Bercow before complaints were lodged with the police.
The Totnes MP said she had been shocked by the "rank hostility" since Mr Evans's acquittal "from those who seriously feel I should have done nothing".
Mr Evans, who currently sits as an independent, said in an interview with the Daily Mail of Dr Wollaston: "It was mentioned to her as a throwaway remark yet she pursued it. For whatever reason, she decided to have it in for me."
On the allegations by the two men, Dr Wollaston wrote: "The only avenue open to the complainants was to go to the police.
"The specific allegation against me, from some colleagues and commentators, has been that I pressured them to do so. This is a very serious charge.
"As a former forensic medical examiner, I am completely aware that the decision to report sexual violence to the police must be made solely by the complainants.
"That is why, when I was approached by the police following the first appointment with the Speaker, I declined to pass over the men's names or contact details.
"I did, however, pass the officers' contact details to the two young people concerned.
"In response to the allegations about my role, and since the verdict, I have spoken to them and offered to stand down as an MP if they feel that I pressured them to take the complaint forward.
"Both are clear that I did not do so, and that I discussed with them the risks of doing so as well as their own concerns about protecting others.
"I have set these facts out not to defend my own reputation, but because there are far more important issues at stake. Since the jury delivered its verdict, a backlash has begun."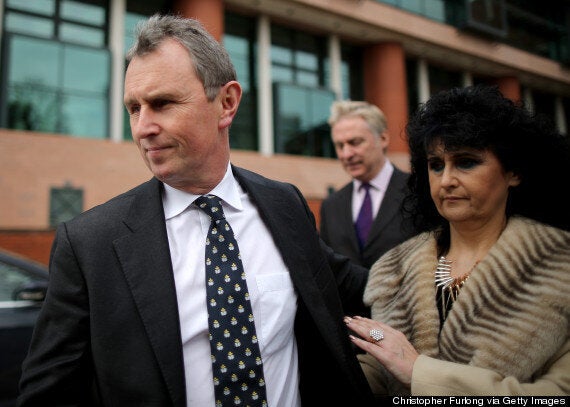 Nigel Evans said Dr Wollaston "had it in for me" in pursuing the allegations against him
The Health Select Committee member said it would have been "rank hypocrisy" from her to demand doctors are struck off for failing to report serious allegations about colleagues "while failing to be prepared to do so myself".
Dr Wollaston added: "This process was never going to be easy. But I have been truly shocked by the rank hostility since Mr Evans's acquittal, from those who seriously feel I should have done nothing.
"How can it be acceptable for a third of the 70 researchers interviewed by Channel 4 News to have experienced sexual harassment at Westminster?
"The people who truly have questions to answer are those who have for so long turned a blind eye to the reports of such harassment. I didn't, and don't, want to be one of them."
Meanwhile, former Home Office minister Ann Widdecombe has defended Mr Evans, saying "the odd drunken pass does not make someone a rapist".
The ex-Conservative MP also insisted the Crown Prosecution Service has "major" questions to answer after Mr Evans became the latest high-profile figure to be cleared of multiple charges.
Ms Widdecombe gave a testimonial during the trial of the former deputy speaker in which she said he was "truthful, considerate, kind and gentle".
Speaking on BBC's Newsnight, she said: "I think the fact somebody makes the odd drunken pass does not make them a rapist, and I never believed the allegations that were made.
"They've been through a proper process of trial and have been shown not to be sustained.
"And I think there are now major questions to be answered, not least on the part of the CPS, because this is just the latest in a whole series of cases where high-profile people have faced not one charge but multiple charges and have then been acquitted on all of them."
Ms Widdecombe also reiterated her view that judges should have the option to name an accuser if they believe their allegations are groundless.
She went on: "I think either you have anonymity for both or you have anonymity for neither, or you have the course which I would prefer, which is where you do allow accusers to be anonymous, but at the end of the trial if the accused is acquitted then it should be a matter for the judge to decide whether or not the anonymity should be preserved, and whether they should be named at that point.
"So if he thinks that an allegation was wholly unsubstantiated or frivolous or malicious or whatever it might be, he might then decide they could no longer have anonymity and that the press could name them, or he might decide that the circumstances were such that the anonymity could continue.
"What I don't think is fair - and I've said this for a long while, this doesn't just come out of the Nigel case, I've written this in the past - is where you've got anonymity for one side but not for the other."
Popular in the Community