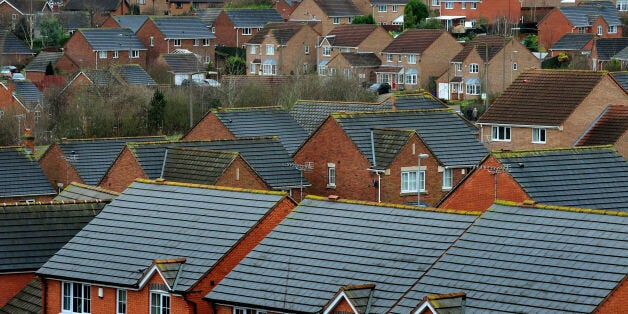 House prices are now rising "strongly" across most parts of the UK after official figures showed values leapt 9.1% year-on-year to a new average high of £253,000.
The report said that the majority of the country is now seeing strong year-on-year growth in property prices. All regions across the UK saw prices rise, ranging from a 17.7% increase in London to a 2.4% rise in Scotland.
Prices jumped 1.9% month-on-month in February, meaning the index run by the Office for National Statistics (ONS) surpassed a previous record set the previous month.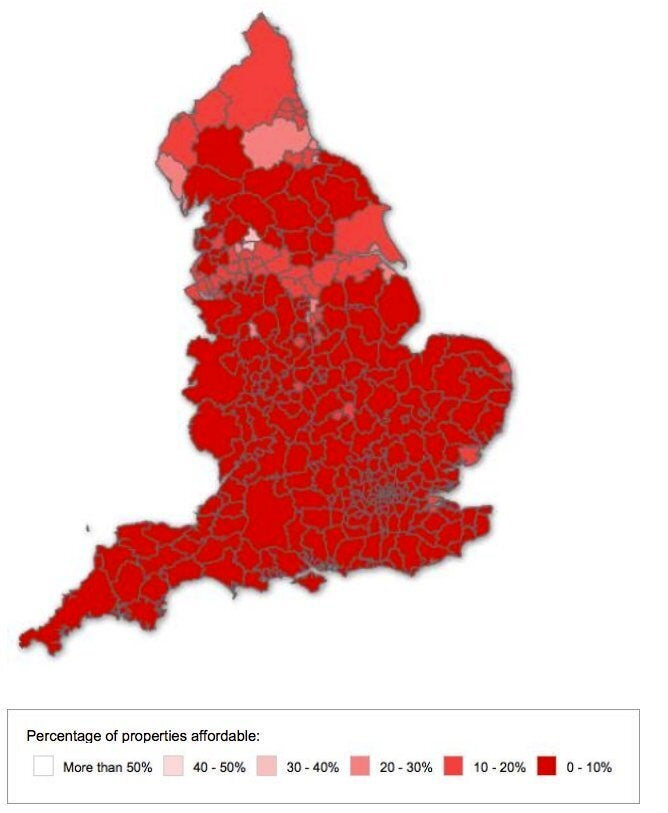 Ridiculous London Property Market Facts
London continues to drive the market, with property prices there now standing at reach £458,000 on average. Prices in England are rising at their slowest in the North East, which recorded a 2.9% annual rise, pushing typical prices there to £146,000.
House prices have lifted year-on-year by 8.0% in the South East, by 7.7% in the East of England, by 7.6% in the East Midlands, by 5.8% in the South West, by 5.6% in the West Midlands, by 5.9% in the North West and by 5.3% in Yorkshire and the Humber.
The report said: "House price growth is increasing strongly across most parts of the UK, with prices in London again showing the highest growth."
The typical cost of a home has jumped annually by 9.7% in England to reach around £264,000, by 5.3% in Wales to £167,000, by 2.4% in Scotland to £183,000 and by 2.8% in Northern Ireland to £130,000.
The year-on-year rise in house prices in England is the fastest seen for the nation since June 2010. England remains the only UK nation where prices are above their pre-crisis peak, sitting at 5% above a high for the England index recorded in 2008.
Prices in Northern Ireland are still 50.2% below their previous index highs, while in Scotland and Wales they are 6.8% and 2.9% below their previous peaks respectively.
The ONS figures also show that someone trying to get on the property ladder faces paying 10.5% more for a property than they would have done a year ago, with the typical price paid by first-time buyers reaching £192,000 in February.
The latest figures fuelled concerns about "runaway train" house prices, with some commentators putting the blame partly on the government's Help to Buy scheme, which has helped to increase demand in the housing market.
The Help to Buy state-backed mortgage guarantee scheme, which was fully launched last year, has sparked fears that it could push up house prices by increasing demand whilst the supply of new homes continues to lag behind.
Campbell Robb, chief executive of charity Shelter, said: "We need to see the Government commit to concrete plans that will close the ever expanding gap between the homes we have and the homes we need.
"This is the only way to put the brakes on our rollercoaster housing market, and give a generation of priced out young people and families the chance of a stable home."
Housing Minister Kris Hopkins said: "We have a series of initiatives to boost housing supply, including the provision of affordable housing and to support a healthy private rented sector.
"Our long-term economic plan and efforts to cut the record deficit we inherited mean interest rates remain at a record low making home ownership more affordable.
"And through schemes like Help to Buy we're helping people get on the property ladder with a fraction of the deposit they would normally require, with leading developers pledging to build more as a direct result of this increased demand."