Young people in Britain are much more pessimistic about their future than those in other countries, with barely a fifth (22%) expecting to have a better life than their parents.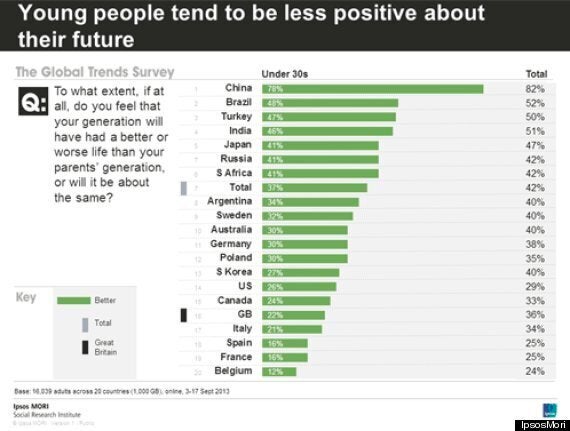 Although barely a fifth of young people felt their life would be better than their parents, just over a third (36%) of the population as a whole felt the same.
Nearly half of those in Brazil, India and Turkey felt similarly positive. However, other Western countries are similarly gloomy, with only 16% of Spain's youth and 12% of France's feeling positive about their future prospects.