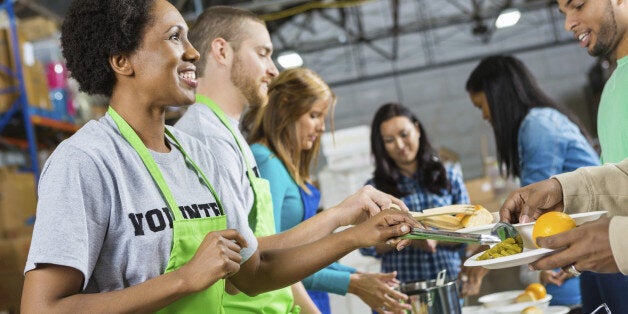 Unemployed and fed up? Don't know what to do next? You're one of almost one million young people who are and we know just how frustrating that is.
Whether you want a few more qualifications, a bit more work experience or just some guidance into what career path you'd like to take, volunteering might give you just the boost you need.
Make sure to check out the rest of our advice, tips and information on Skills Space.
We spoke to four young people who have been on vInspired Talent, a full time 24 week placement programme designed to help unemployed youths develop skills and discover what they're good at, and found out how how volunteering has helped them get on the path to work.
Doing something, even if it's not directly related to a job you apply for, can help you in an interview. The programme requires a commitment of up to 24 hours a week to complete placements with local organisations. Sticking to something shows employers you are reliable and keen to learn.
"vInspired Talent made me see that instead of sitting about and waiting for good things to happen, you have to get out there and find it yourself. Before, I wasn't very good at sticking at things. But my six month placement with vInspired Talent taught me to stick at it. That's the thing I'm most proud of." Daryl Moy, 19, Middlesex.
Employers will expect you to be able to work in a team. Your people skills are important. So is adapting to sharing a space with other people. Making new contacts is a great opportunity to practice this. It will build up your confidence, plus give you some great things to talk about in interviews.
"I am particularly proud of helping people with learning difficulties who I have worked with. I never would have done that a year ago but Talent has made me more open minded. It's been great working with so many different people." Roma Ejaz, 18, Doncaster.
Undertake social action projects and find out where your strengths are. You'll soon discover what areas interest you or what skills you want to improve further. If you decide to go back into education, you'll have new goals to give you the motivation to stick it out.
"I left college three years ago, but during the programme I went back to college. I'm trying to do something I want to do, doing maths and English. I have done a placement at the library so now I can see myself doing that. But I have also always wanted to go into childcare. There are lots more opportunities open to me now." Charlene Hewitt, 23, Wakefield.
At the end of the programme you will be supported in what you do next. By this time you'll have plenty to go on your CV and the confidence to go out there and get a job you might not have ever considered before.
"I have enrolled in a number of courses to prepare me for a future in youth work and I have already achieved a huge number of qualifications. Without the charity I wouldn't have known that half the qualifications even existed!" Carol Wells, 22, London.