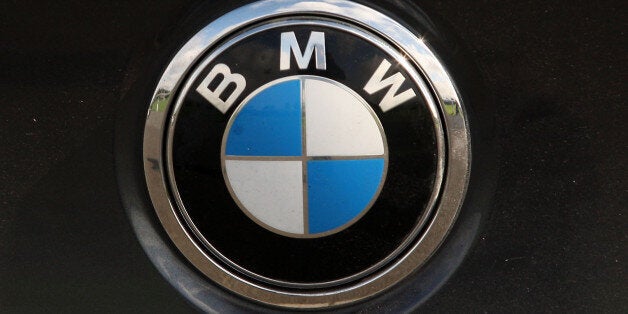 A motorist who killed two cyclists after driving a stolen BMW sports car while nearly two-and-a-half times over the drink-drive limit has been sentenced to ten years and three months in prison.
Alexander Farrar Walter, 31, of Purley on Thames, Berkshire, pleaded guilty to causing death by dangerous driving of John Morland, 30, and 39-year-old Kris Jarvis in February this year.
He pleaded guilty to seven offences at Reading Crown Court which also included aggravated vehicle-taking, driving while disqualified, driving while disqualified and driving while uninsured.
He was arrested in connection with a collision on the A329 Purley Rise at around 9pm.
Tests showed he had 191 mg of alcohol in 100 millitres of blood - nearly two-and-half times the legal limit - and he had also taken cocaine within the previous 24 hours. He had been driving the black convertible at around 70mph in a 30mph zone when he lost control and smashed in to the two cyclists, who were on the footpath and wearing safety helmets, from behind. Walter then hit a lamp post.
Judge John Reddihough told Walter that "two completely innocent young men and with families" were killed as a result of your "thoughtless, selfish and dangerous actions".
He said the evidence against Walter was "overwhelming" adding: "Seven children are left without a father and two women have been left without partners. Of course there is also the effect on the other members of their family."
Walter was sentenced to 10 years and three months for causing death by dangerous driving and aggravated vehicle taking. He was also sentenced to 12 months for each of the other offences to run concurrently.
The court was told that Walter had fled from police who had been alerted by his partner that he had stolen the car just minutes before the crash.
The court was also told that he had appeared in court on 14 occasions over 67 offences which ranged from obtaining property by deception, dishonesty, false representation, making a bomb hoax and that he had been disqualified from driving for four years in 2010. He should not have been back on the road behind the wheel until December this year.
A loud gasp came from the public gallery, which was packed with friends and relatives, when they heard that Walter had repeatedly been in trouble with the law before the double killing.
Walter had taken the convertible car from his partner without permission after the couple argued, the court was told.
Motorists at the scene feared there was an accident waiting to happen due to his "horrendous and erratic" driving.
One motorist even pulled over as he could hear the screeching of tyres and feared a crash was " imminent", prosecutor Alan Blake noted.
He said the grieving relatives had made "devastating" victim statements about the impact the deaths were still having on their lives. These were not read out in court.
Mr Blake said: "It includes Amanda Morland [Mr Morland's sister] saying that part of her died with John on that day and they [the family] will never be the same again.
"There were similar expressions by the partner of Kris Jarvis [Tracey Fidler] who describes how difficult it is dealing with the loneliness she suffers, having never previously spent the night apart."
James House, defending, said Walter had written a letter to bereaved families.
Mr House said Walter "offers his heartfelt apologies" knowing that it will never make up for what he has done but he has admitted his guilt.
After the sentencing, Ms Fidler and Hayley Lindsay, Mr Morland's fiancee, made a joint statement in which they said that, because of a "reckless individual", their lives will never be the same.
Standing outside the court, they said: "Justice may have been served in the eyes of the law but to us, and to so many others, justice cannot ever be served.
"All we want is John and Kris back."