There's another food scandal...
First the good news - it's not horse/dog/cat/human.
But let's face if, if you order a lamb take-away you expect the meat in it to be lamb.
That's why food regulators are launching a crackdown showed that lamb is being replaced by cheaper meats such as beef or chicken.
Story continues after this insightful guide...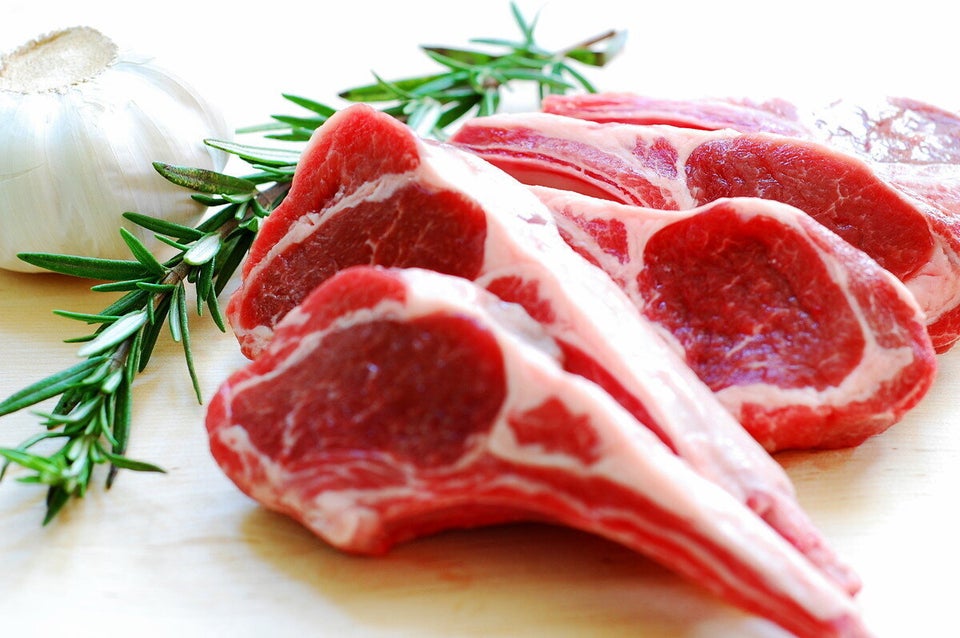 Lamb or not lamb?
The Food Standards Agency (FSA) said priority testing would take place across the UK from the beginning of May.
A spokesman said there was evidence of substitution of lamb for cheaper meats such as beef and chicken, and businesses could face prosecution if food was found to have been deliberately mislabelled.
A review by the organisation of local authority sampling data, from July to December 2013, found that 43 out of 145 samples of lamb takeaway meals contained meat other than lamb. Some 25 of these samples were found to contain only beef. Other meat species identified included chicken and turkey. No samples were found to contain horsemeat.
Local authorities are being asked to test 300 samples from takeaway restaurants and report the findings to the FSA, the spokesman said.
In a separate study, consumer watchdog Which? tested 60 takeaway lamb curries and minced lamb kebabs from restaurants in Birmingham and London and found that 24 of them had been mixed with other meats such as beef and chicken.
Seven of the samples contained no lamb at all, the tests found.
In Birmingham, 16 of the 30 samples contained other meat and five of the samples contained no lamb at all, while in London eight of the 30 samples were mixed with other meat with two of the minced lamb kebabs containing just beef.
The meat in five of the samples could not be identified, with the most likely explanation for this being the meat had been overcooked or re-cooked.
Which? rated the lamb samples to be contaminated, or adulterated, if they contained more than 5% of another meat.
Richard Lloyd, executive director of Which?, said: "More than a year on from the horse meat scandal, our research uncovers shocking evidence of food fraud.
"The Government, local authorities and the FSA need to make tackling food fraud a priority and take tougher action to crack down on the offenders.
"This is vital to restoring trust in the industry, which is not only good for consumers but good for businesses too."
Professor Chris Elliott, director of the Institute for Global Food Security, said: "The survey results come as no great surprise to me. Whenever issues about food contamination and adulteration are looked for in a serious way they are found.
"Without rigorous monitoring programmes in place cheats will always try to take advantage of consumers.
"We need to develop systems in the UK that deter fraud and help support the many businesses that work hard to deliver safe and authentic food."
Andrew Rhodes, chief operating officer at the FSA, said: "Substitution of lamb for cheaper meats in takeaway food, as seen in our own data and the survey released today by Which?, is unacceptable and we are working closely with local authorities to ensure robust action is taken against any businesses misleading their customers.
"Prosecutions have taken place against business owners for mislabelling lamb dishes, but the recurring nature of the problem shows there needs to be a renewed effort to tackle this problem. Clearly the message isn't getting through to some businesses.
"The further priority testing we have announced today will focus the efforts of enforcement officers and raise awareness amongst food businesses of the action they face for defrauding consumers."
Following the completion of the priority testing programme, authenticity testing of takeaway lamb dishes will continue as part of local authority sampling programmes.
A spokesman for the Department for Environment, Food and Rural Affairs said: "Preventing food fraud is a priority for government, which is why we asked Professor Elliott to look into what can be done to stop criminal activity in the food chain.
"The FSA has announced priority testing of lamb takeaway dishes following their own research into meat substitution and where meat has been deliberately mislabelled businesses will face prosecution.
"In the last year we have increased funding to £2.2 million for local authorities to carry out food sampling and increased unannounced inspections of meat cutting plants."